USE A DRONE AS A WATCHDOG TO KEEP YOUR HOMESTEAD SAFE
Unmanned warfare has been a boon to the strategic plans of overseas engagements in hostile territory.
With operators and airmen safe at a great distance, a squadron of drones armed with cameras, rockets, or even supplies can scout locations, make contact with lost patrols, observe enemy movements, and strike dangerous targets without putting Americans in harm's way. It has proven successful by the government for years, and the practice of using drones as your eye in the sky can be used effectively on your land, homestead, farm, and even suburban property.
Using unconventional methods to achieve your goals is an act of creativity and ingenuity. Perhaps your property is too large to keep tabs on it without using up a great deal of time and effort traversing it, or maybe you'd like to be a little more stealthy, sneaking up on a pack of boar that has been ravaging your crops. Maybe you need to get a message (or a small package) to a nearby neighbor or to part of your crew just over the hill. In each case, an unmanned aerial vehicle (UAV) can come to the rescue.
WHAT'S A DRONE?
There are dozens of kinds, and believe it or not, the drones the military uses are, in fact, quite impressively large, considering what comes to mind when we think of a drone. For the purposes of this story, a drone is exactly what you think it is: a small, over-the-counter, multi-prop, mostly inexpensive radio-controlled airplane that is only around 18 inches in size and always has video capabilities and some features that keep it safe from getting lost.
See things from a vantage point you can't get from the ground. A drone can keep an eye on trespassers as well as deter them from returning.
For example, the DJI Air 2S Drone Fly More Combo is one of the most popular model of drones on the market today. It has a setting that will allow it to follow you or any subject the user selects, and it can send back footage from up to 7.5 miles away. It has image capabilities of 5.4K and 30fps, better than most hand held cameras.
With all of this tech comes a healthy price tag, currently around $1300, but not all need to be that expensive. Most $100 drones offer comparable features and will work adequately for your needs around the homestead.
DRONES 101
Before you go buying the biggest drone you can find and immediately start buzzing the neighborhood, there are a few things you need to know. With anything, it takes skill and practice to be good at flying a drone. Consider starting with an inexpensive model for two reasons: 1) odds are good you're going to break it or lose it eventually; 2) it might not be for you and then you've not wasted a great deal of money.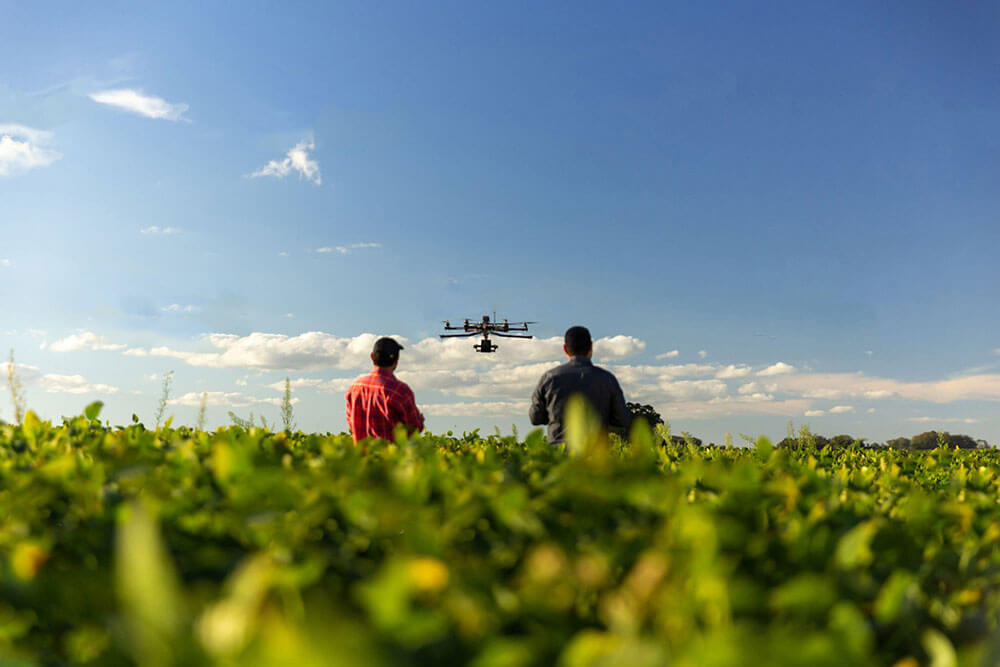 The drone industry is still pretty new, so there aren't a great deal of laws surrounding them yet. However, there are a few. Anyone looking to fly a drone more than eight ounces in weight will have to register it with the Federal Aviation Administration.
You're not legally allowed to fly it within five miles of an airport, and although, technically, it's not illegal, flying a drone over someone else's property is in bad form. Respect people's privacy. Check you local laws before liftoff.
DRONE DOWNSIDE
The worst thing about the drone industry now is that all of the drones pretty much have lousy battery lives. Most common drones will only work for a dozen or so minutes before having to come back to base for a recharge, which takes three or four times as long.
Even the high-end models have issues with this. This means that, if you're in a SHTF situation and you're without power, you'll need to find an alternate solution to keep juice in your drone's battery.
DRONE DUTIES
Employing a drone on your homestead, farm, or suburban property can be done in a large variety of ways. Simply put, what do you need it for: perimeter security, deterrent, damage evaluation, surveillance, scout, or animal husbandry?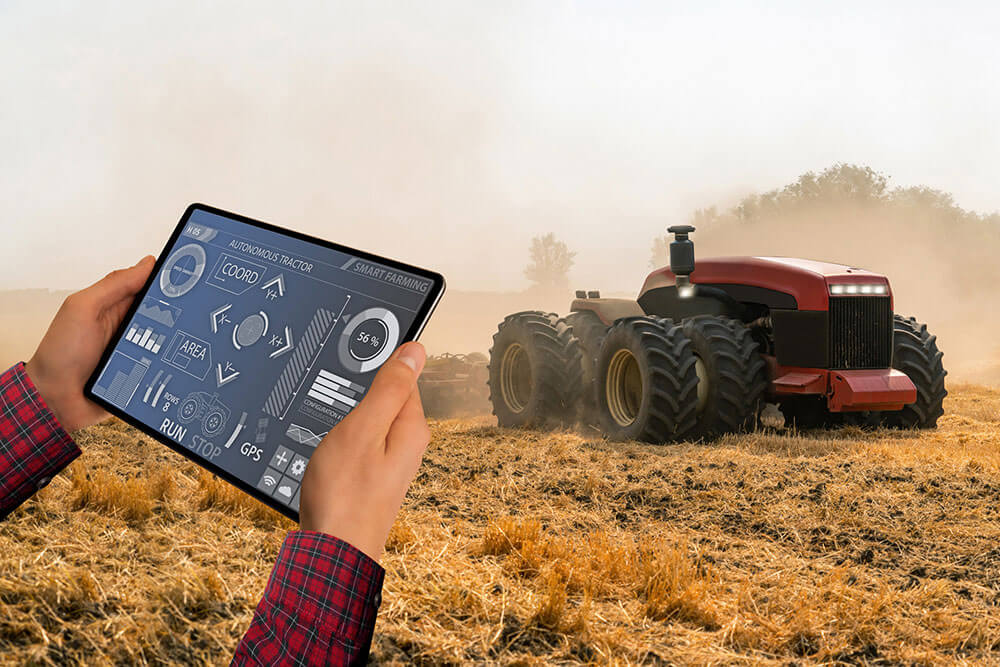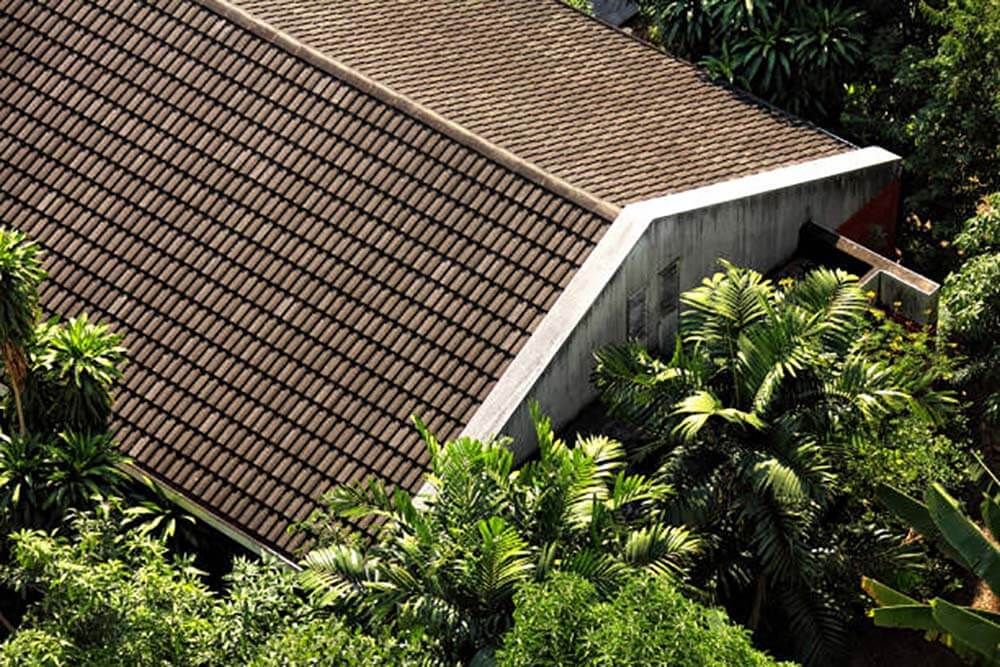 Perimeter Security
As mentioned, you can't be all places all the time, and if your property line stretches into a several-mile-long perimeter, that is a lot of time spent "riding the fences." Additionally, perhaps some of your property line is only accessible via walking. Instead, check the fence line, the rear gates, the back road, and the wooded hills of your most inaccessible property with a drone. Not only can you get a bird's eye view at a couple thousand feet, but you can easily swoop in and investigate anything if necessary.
Damage Evaluation
 You don't need a farm or a big piece of land to understand the value of a drone when checking your structures and property for damage from vandals, freak accidents, storms, and other acts of God. All you need is a two-story house and a fear of heights. Why go up on a rickety ladder to check for broken roof tiles when you can deploy the drone. A few minutes of inspection and you'll know immediately if you have a leaky roof in your near future.
Scout Ahead
 After a disaster that may have destroyed the roads leading to your acreage or if you are in a bug-out situation and you're not sure why there is so much congestion or what the conditions are ahead, it is very easy to send up a drone to scout ahead for you. You'll have an eye in the sky to see what the holdup is or what dangers may lie ahead.
Deter and Distract
A drone in the sky above you means only one thing: that you're being watched. Whoever is flying it has eyes on you and is at such a vantage point that he can see everything you do. Why not work this concept into your favor by using a drone as a deterrent? Ne'er-do-wells hanging out at your front gate? Trespassers in your woods? Perhaps you've had some theft recently. Hover a drone overhead and either they'll disperse, knowing they've been ID'd, or you have video evidence of any wrong doing.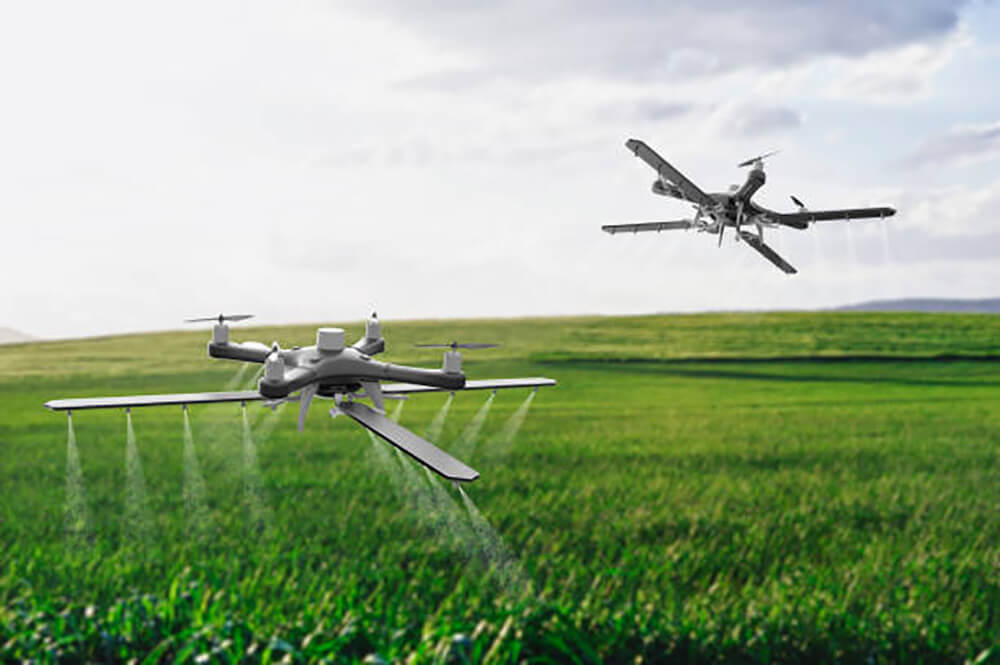 Animal Husbandry
 Though the primary way to herd sheep is still with reliable and loyal dogs, some shepherds are utilizing drones as a way of counting livestock, searching for strays and, yes, keeping them in line. Drones can open fences, check water levels and feeding troughs, as well as watch for predators or other dangers that might be lurking out of view.
Surveillance
Sometimes you just want to know what is going on over the hill or on the other side of the street, so it is easy to throw up a drone and lurk around to see what's what, while staying out of the way. Drones excel at surveillance, since the quality ones are dripping with audio/video tech, and if you are even slightly handy, you can put together a surveillance headquarters with a couple of cables and an LED display.
"DRONES EXCEL AT SURVEILLANCE, SINCE THE QUALITY ONES ARE DRIPPING WITH AUDIO/VIDEO TECH…"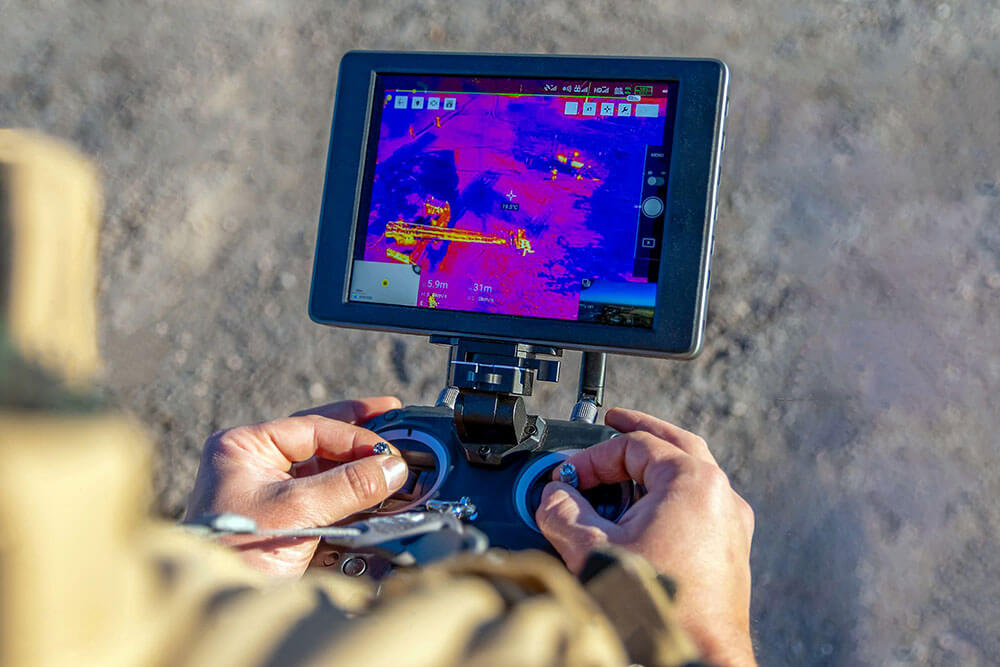 ---
BEST-SELLING ENTRY-LEVEL DRONES
Holy Stone HS720E Drone

46-minute flight time

3277-foot transmission range

4K HD video

Operates with a smartphone and/or controller
MSRP: $299.99
Source: holystone.com
---
DJI Mavic Air 2 Foldable Drone

34-minute flight time (x3  batteries)

6.2-mile transmission range

3-direction obstacle avoidance, ActiveTrack 3.0

4K video at 60 fps, 48 MP photos

Includes remote control
MSRP: $771.99
Source: dji.com
---
EXO X7 Ranger Plus Drone

24-minute flight time

1500-foot transmission range

Level 5 wind resistance, return to home features

4K photo, 2K video resolution

 Includes remote control
MSRP: $379.00
Source: exodrones.com
---
DEERC DE22 GPS Drone

52-minute flight time

3900-foot transmission range

Follow-me feature, altitude  hold technology

4K resolution

Includes remote control
MSRP: $339.99
Source: amazon.com
---
Zuhafa T4 Foldable Drone

20-minute flight time

328-foot transmission range

Follow-me feature, auto-hover, altitude hold

Dual 1080p x 720p HD cameras

 Includes remote control
MSRP: $69.99
Source: edrones.com
A version of this article first appeared in the July 2022 issue of American Outdoor Guide Boundless.