Learn critical outdoor skills from Dave Canterbury and his team.
Every year, hundreds of students join in the journey with The Pathfinder School, LLC, which puts a heavy emphasis on the skills of the frontiersmen of the past such as Daniel Boone, George Washington Sears ("Nessmuk"), Horace Kephart, Fred Bear and others. The school teaches the challenges and skills needed to expand your knowledge from the old greats while learning and creating your own doctrine of woodsy knowledge.
Founded by Dave Canterbury, who used his more than 20 years of experience in bushcrafting, outdoor self-reliance skill-building and primitive skills experience, The Pathfinder School provides many opportunities to learn the skills needed to become self-reliant in the outdoors. It specializes in no-nonsense training for everyone who ventures into the outdoors.
Dave Canterbury
Dave Canterbury is co-owner of Self Reliance Outfitters. He has authored several books (The Pathfinder System: Survivability for the Common Man, Bushcraft 101: A Field Guide to the Art of Wilderness Survival and Advanced Bushcraft: An Expert Field Guide to the Art of Wilderness Survival) and has posted more than 900 YouTube videos on The Pathfinder School, LLC, YouTube channel. It boasts more than 700 thousand subscribers and more than 61 million views worldwide.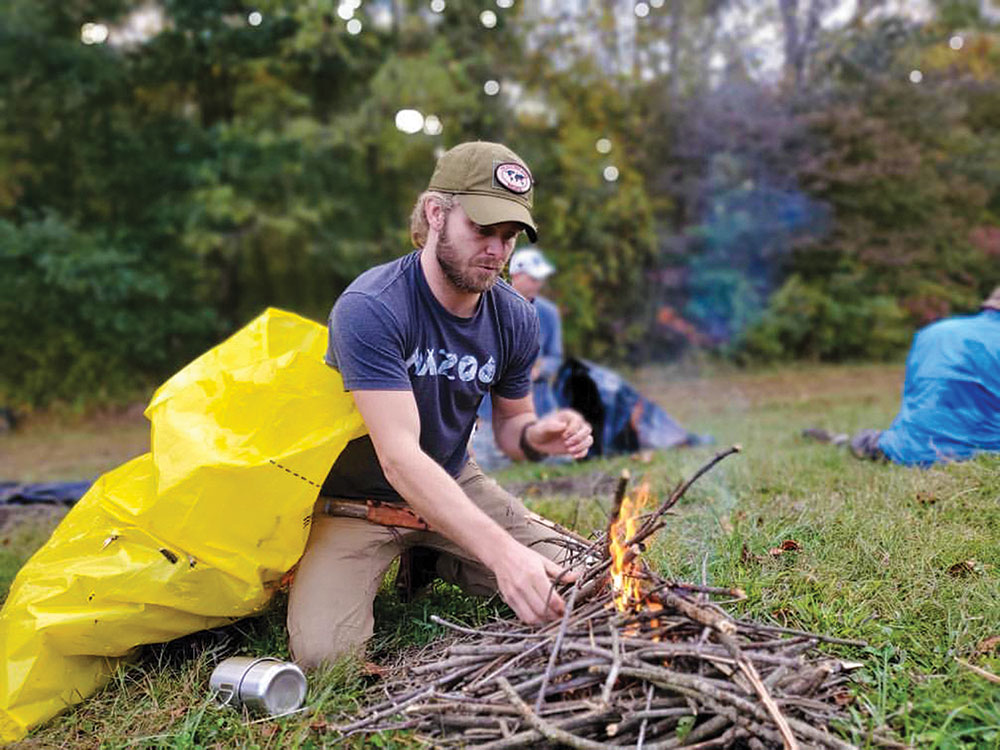 Canterbury started Pathfinder TV on YouTube. It offers solid skills-based content with zero advertising and zero product endorsements of any kind in order to provide a teaching environment that everyone can enjoy, with nothing but purely informative content.
Canterbury also created, produced and directed his TV show, "Pathfinder Outdoor Journals," which aired on the HUNT TV channel. He was a co-star of the hit TV show, "Dual Survival," that aired on the Discovery Channel, as well as "Dirty Rotten Survival" on the National Geographic Channel.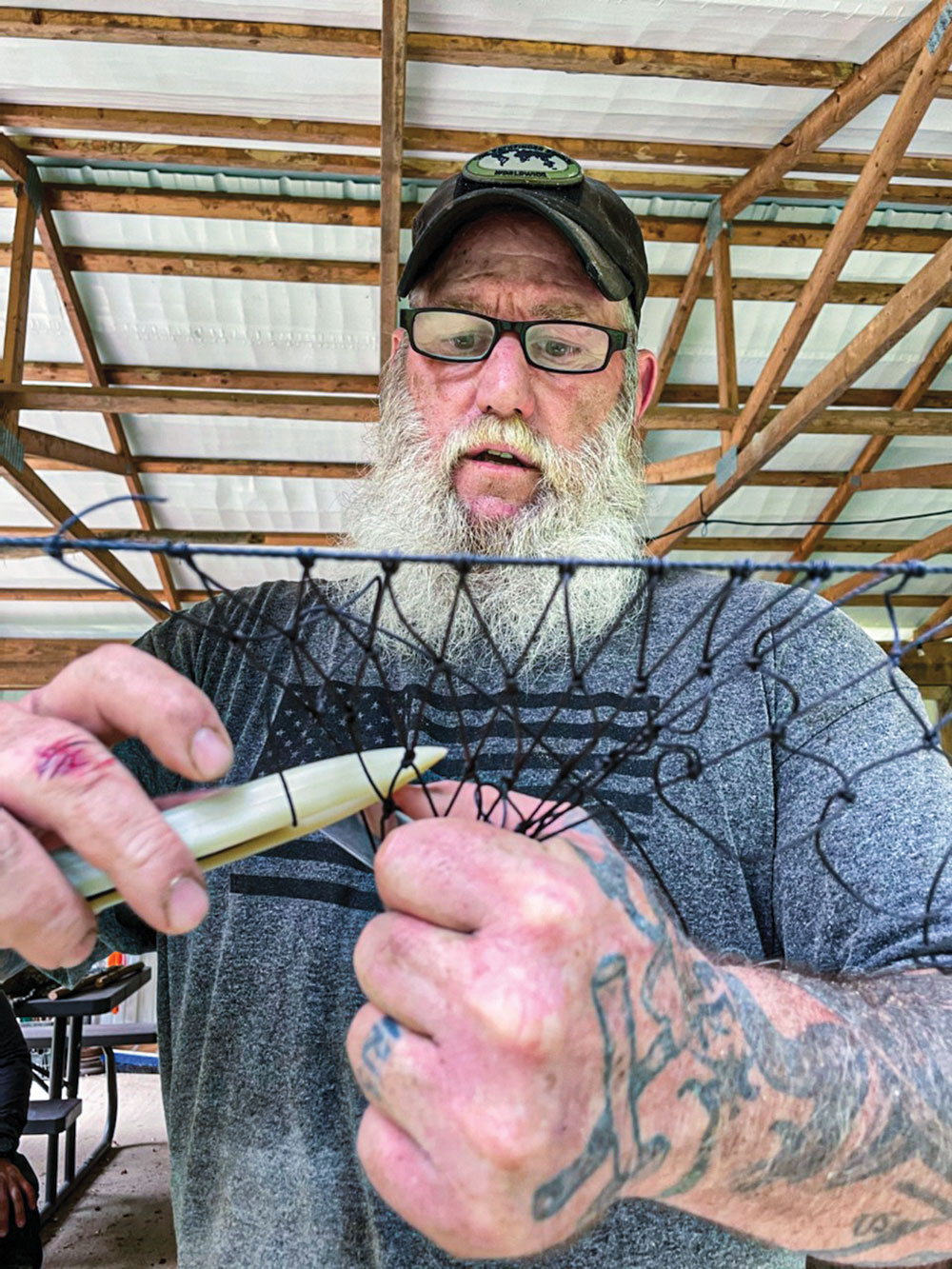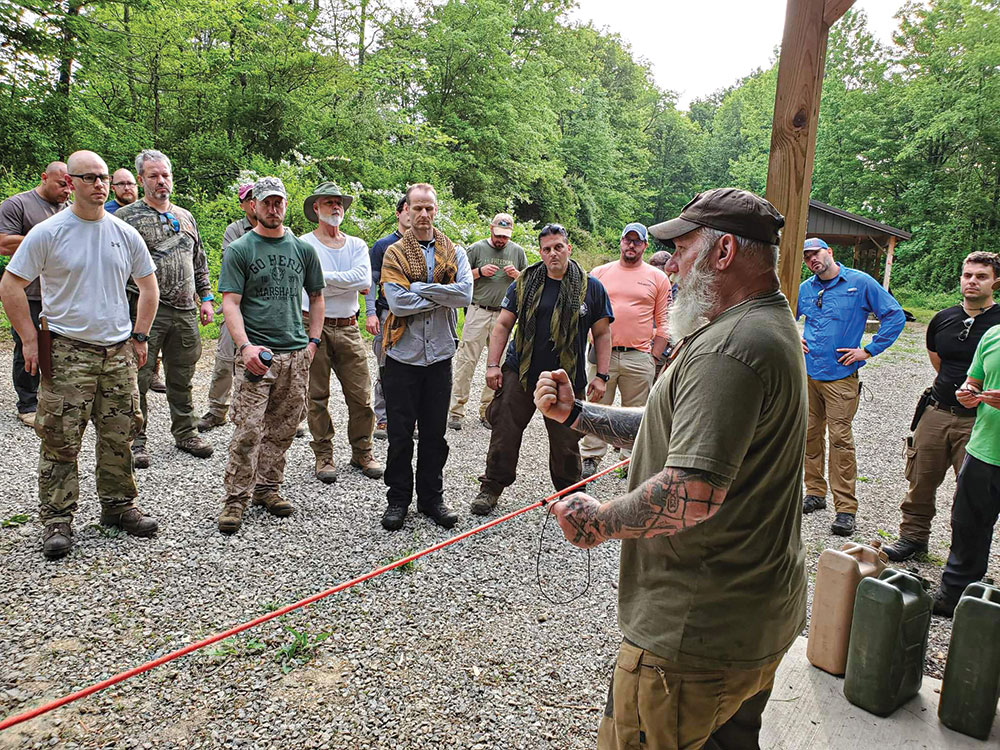 Canterbury firmly believes we can learn from each other; in fact, he, himself, continues to be a student. The "Pathfinder System" is taught through down-to-earth lessons in which students learn by doing and practicing the skills they're taught. The training is offered in a variety of ways to suit students' available time, schedules and budgets.
A System That Works
Most of the hands-on classes and training are held in Jackson, Ohio. However, the outdoors is the real classroom. The Pathfinder System trains beginners, as well as experienced outdoorsmen, bushcrafters and adventurers, in outdoor self-reliance and primitive survival skills. The system is designed for anyone who wants to learn these skills—hunters, fishermen, trappers, hikers, search-and-rescue (SAR) and law enforcement professionals and anyone who enjoys the outdoors.
Students can choose from hands-on courses, e-courses, a virtual classroom and the Pathfinder Gathering event at the school.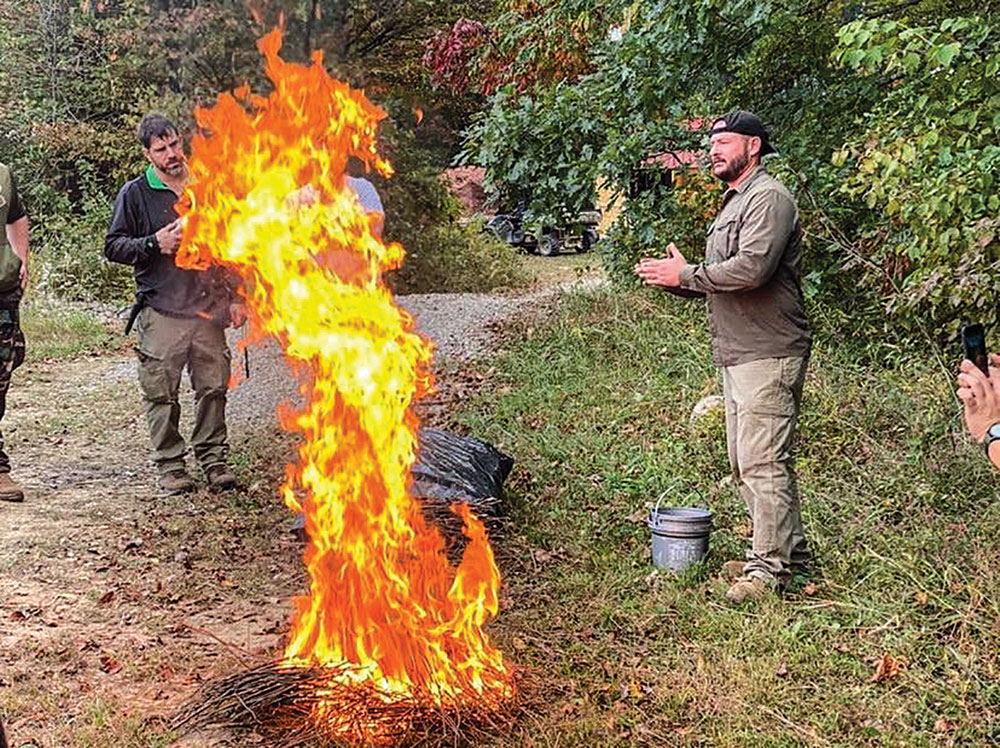 A couple of phrases to understand when talking about the Pathfinder System are "continued education units" (CEUs) and "going for the patch." To those graduating from selected courses, a basic class patch and certificate of completion, signed by the instructional staff, will be issued.
Prior to the start of training, you need to let the instructors know if you want to go for a patch. If you do, there'll be more deliverables and a higher level of overall performance expected of you. For those who complete the course but fail to meet the requirements for patch qualification, a certificate-of-training, signed by the instructional staff, will be issued. Additionally, CEUs are offered for law enforcement officers, paramedics, firefighters and EMTs.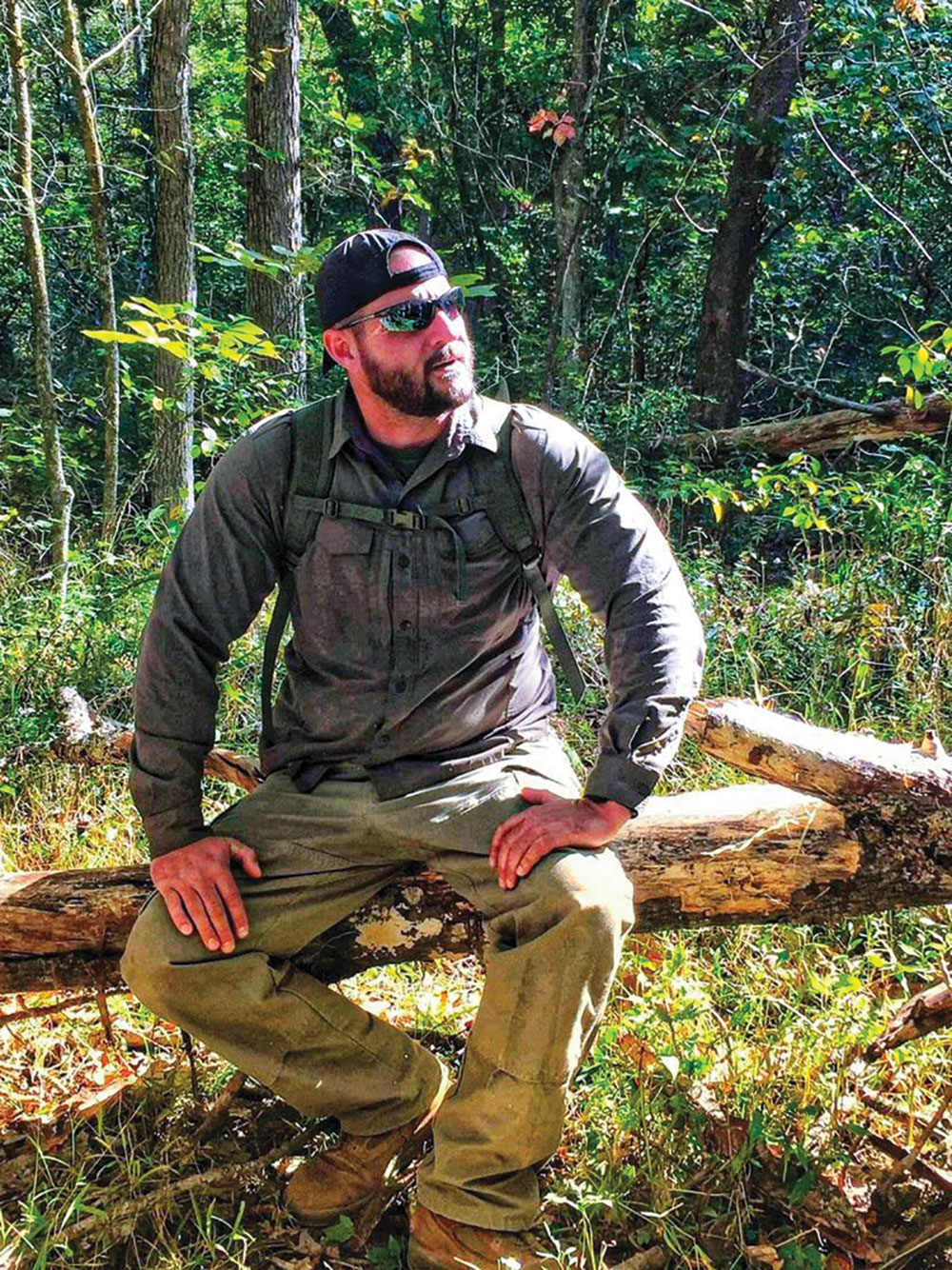 In most cases, survival training is done in tiers or levels. This means you'd usually start with introductory courses and make your way through increasingly challenging classes until you've gone through the steps required to be considered "advanced."
The 10 Cs of Survivability
Many of the classes are built around 10 essential items (whose names begin with the letter "C"). This concept has been around for quite some time. However, Canterbury has coined this phrase for the modern-day woodsman.
"Survival training classes include 'Introduction to Survival,' 'Basic Survival,' 'Intermediate Survival' and 'Advanced Survival.'"

Gear taken and used in the classes includes—
Cutting tools (knife and folding saw)
Combustion devices (two BIC lighters and a ½x6-inch ferrocerium rod)
Cover (an all-weather, 5×7-foot space blanket, four 6-mil, 55-gallon drum liners and one queen-sized or two twin-sized wool blankets)
Cordage (100 feet of paracord and 100 feet of #36 tarred bankline)
Container (32-ounce bottle and nesting cup)
Compass (with bezel ring, sighting mirror and magnifying lens)
Cloth and repair (3×3 feet of 100 percent cotton material and #14 sail needle)
Candling device (headlamp with spare batteries)
Cargo tape (one large roll of Gorilla Tape)
Combination tool (Leatherman-style multi-tool or Swiss Army Knife)
These items and the knowledge gained from the instructors will put you on the right path to success.
Class Overviews
When you access the school's website, be prepared for a lot of information. The class descriptions, prices, number of days and nights, location and meeting point, number of CEUs (if any) and required equipment list are all clearly specified. There are also class outlines that describe what you'll be doing and what you'll be expected to accomplish. The outlines contain tasks to be covered and projects that need to be produced (for instance, traps and crafts).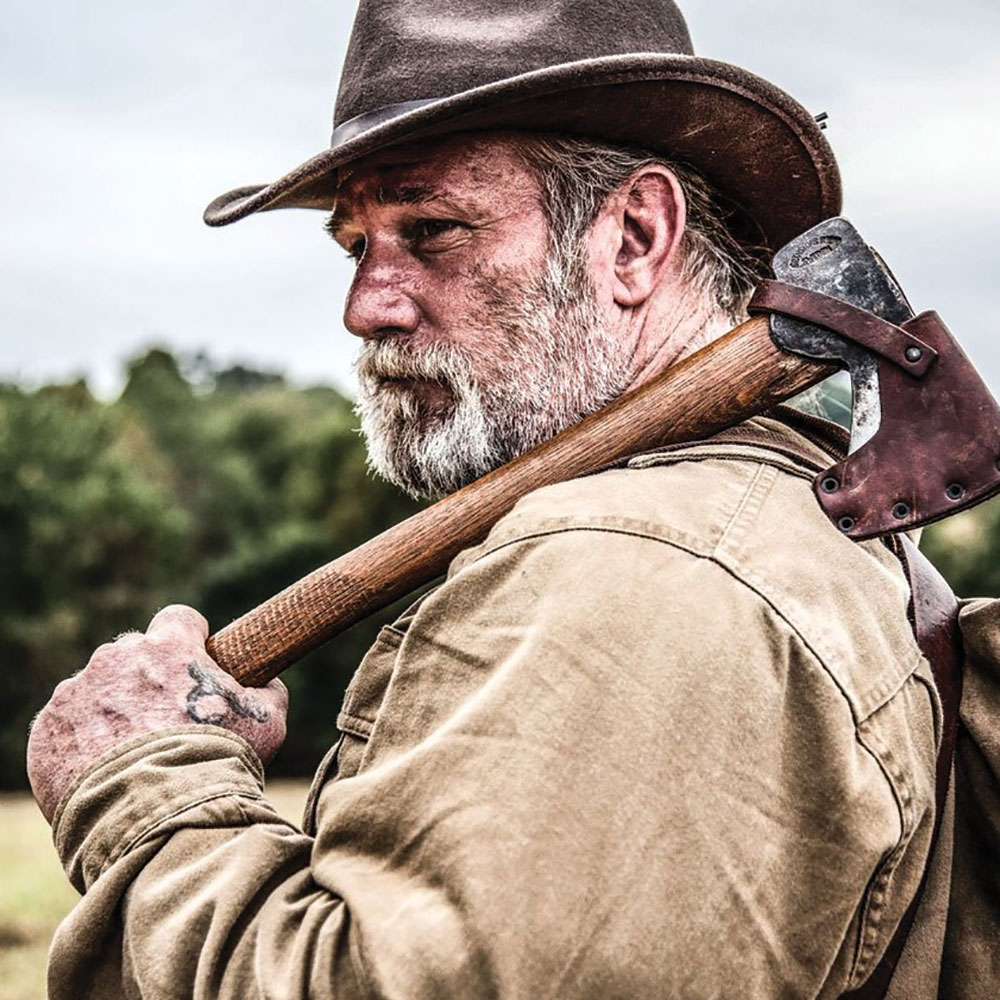 The website also lists what you should do physically to prepare for the class and also mentions the mental obstacles to consider. The amount of each day's hiking and walking, along with the expected pack weight, is also listed.
There's information on what happens if you decide to quit for any reason, along with the protocol taken. Listed at the bottom of every class outline are qualifications issued, age requirements and insurance policy notes. In addition, there's a release form on every class page that must be filled out and handed in on the first day of the class.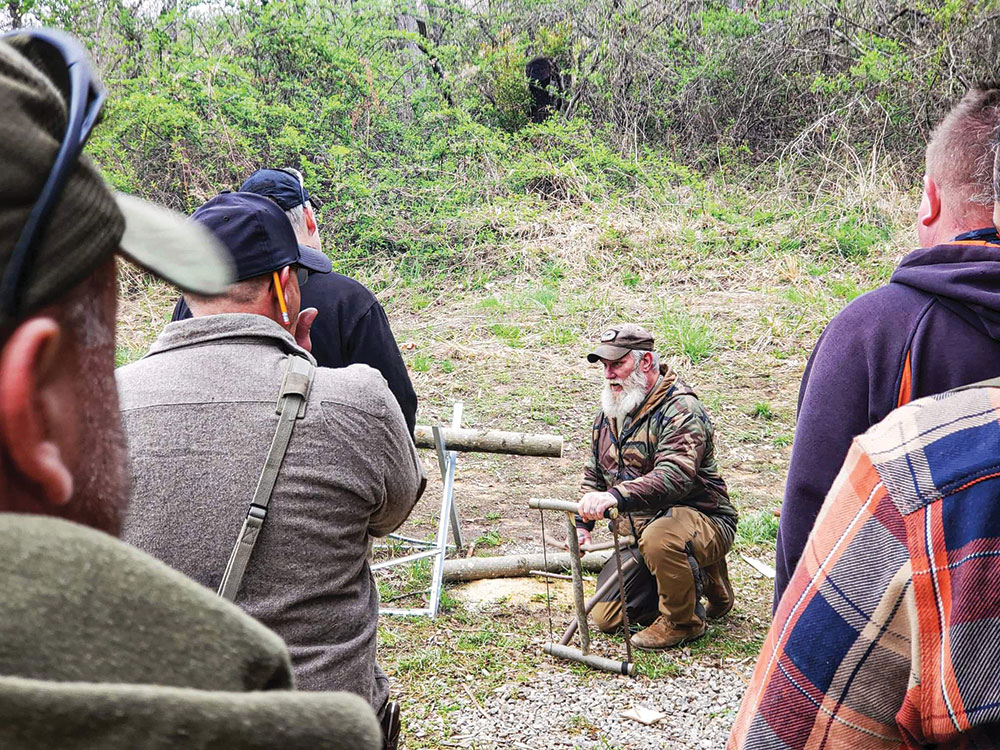 Survival training classes include "Introduction to Survival," "Basic Survival," "Intermediate Survival" and "Advanced Survival." Specialty classes include "Bushcraft 101," "Primitive Trapping Workshop," "Medicinal Plant Class," "Navigation Intensive," "Rope, Knots & Rigging Workshop," "Wilderness First Aid" and "Knife Making."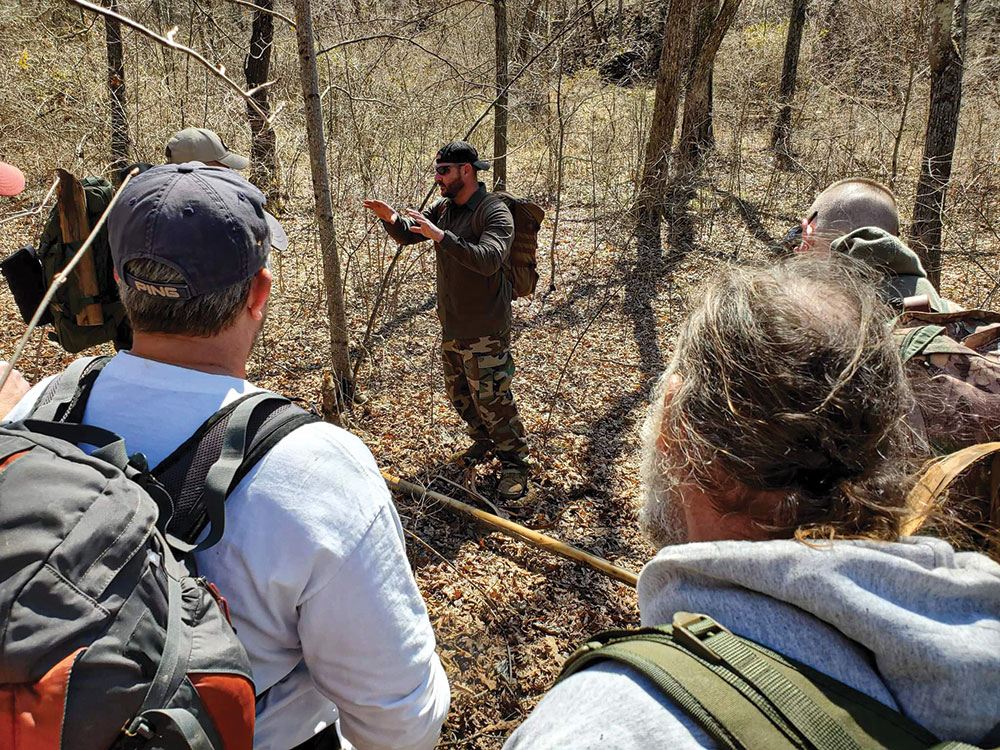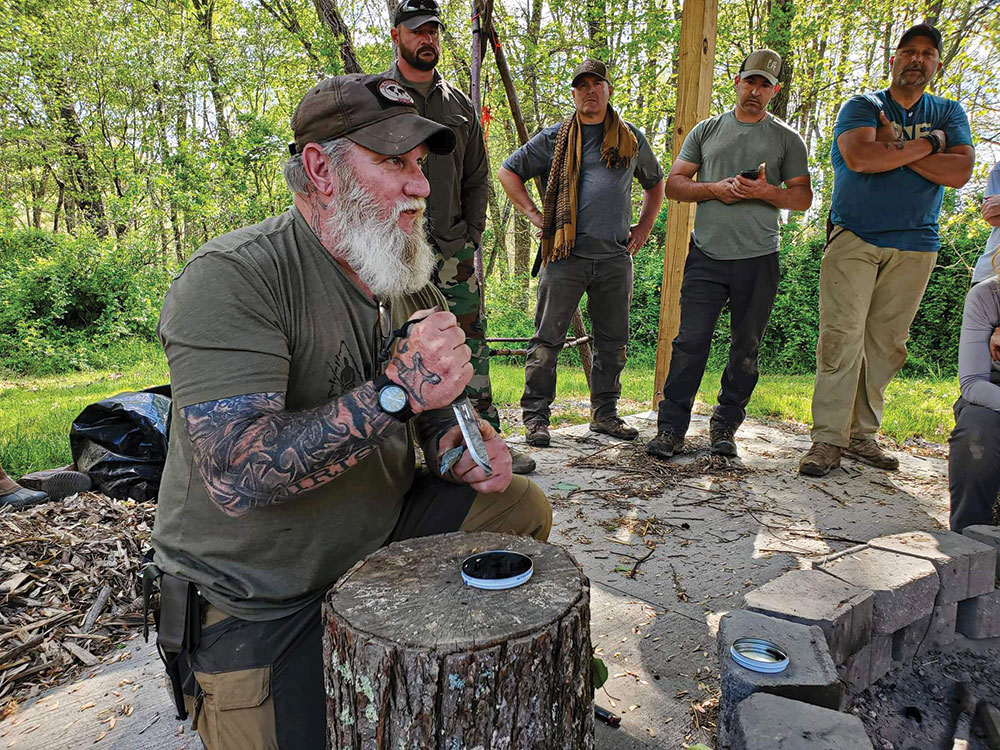 You never know when you might get lost or stranded; and, with the invaluable skills taught by the Pathfinder System, surviving an emergency becomes more likely.
Instructor Insight
The Pathfinder School is not a one-man show. In fact, it takes a team of very capable, accomplished instructors to deliver such a high level of instruction. The current roster of instructors, in addition to Canterbury, includes Shawn Kelly, Matt Mercer, Paul Haack, Anthony Powers, Andrew Heath and Kevin Baxter.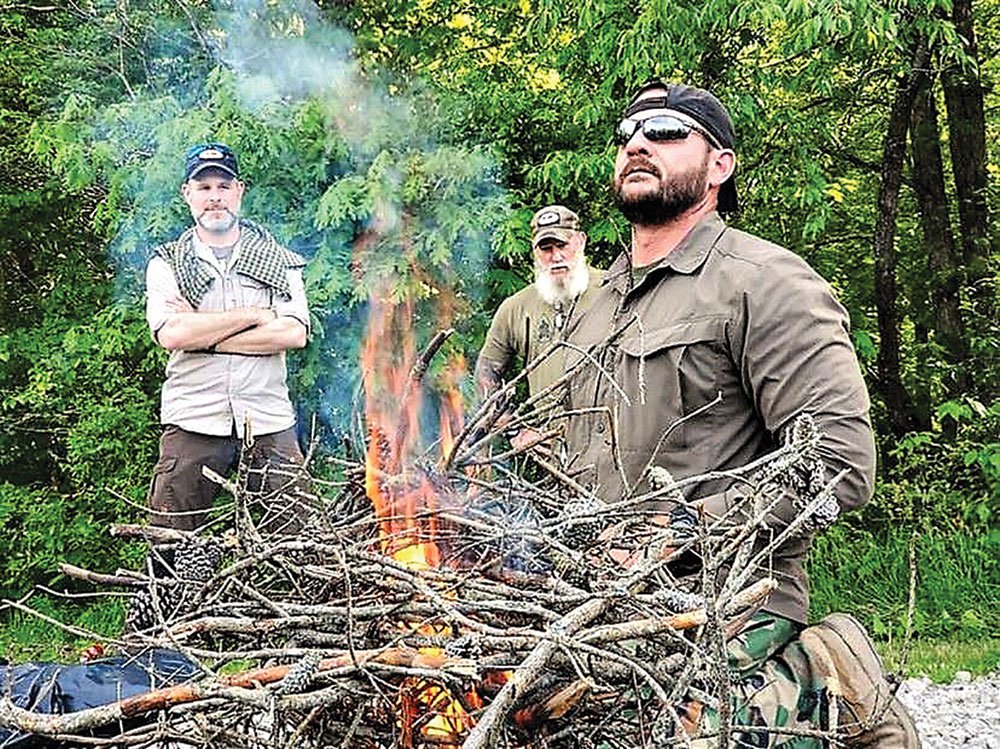 Shawn Kelly is the lead instructor for The Pathfinder School. He joined the Marine Corps in 1995 and became a team leader and trainer. Because he was a long-time fan of "Dual Survival"—and Dave Canterbury—Kelly decided to take his chances at The Pathfinder School to see what the hype was all about.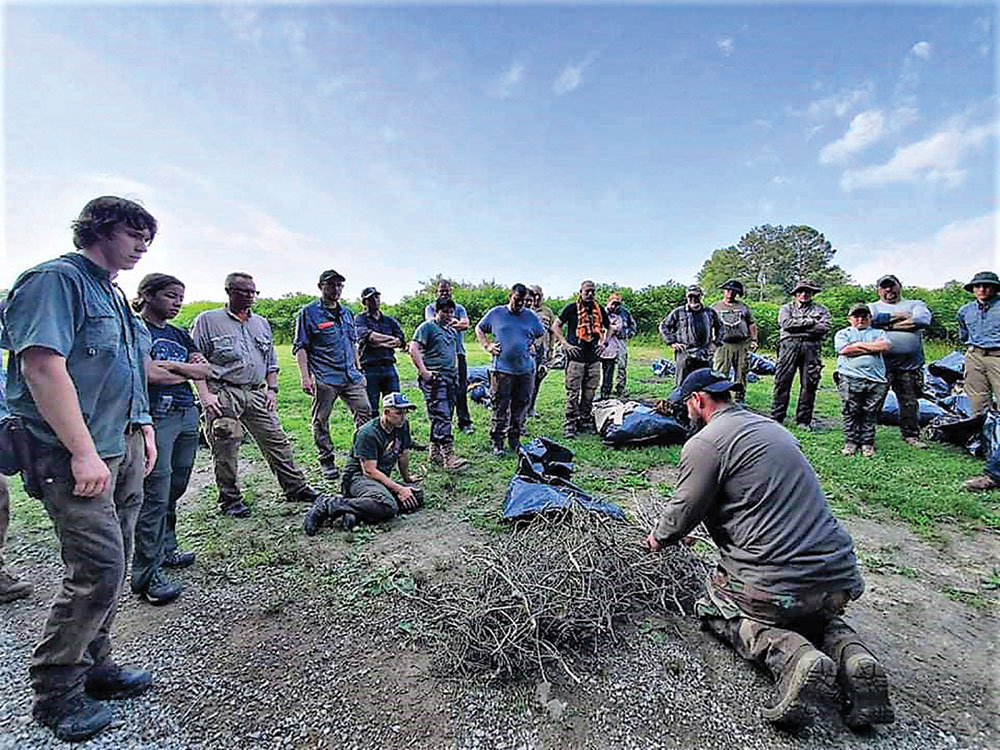 At that point in his life, Kelly had been out of the Marine Corps for 15 years. He was immediately hooked when he started taking classes.
"This truly was the most advanced basic class I'd ever seen, and that's when I knew I'd found what I was looking for: I wanted to be a part of this program," he explained.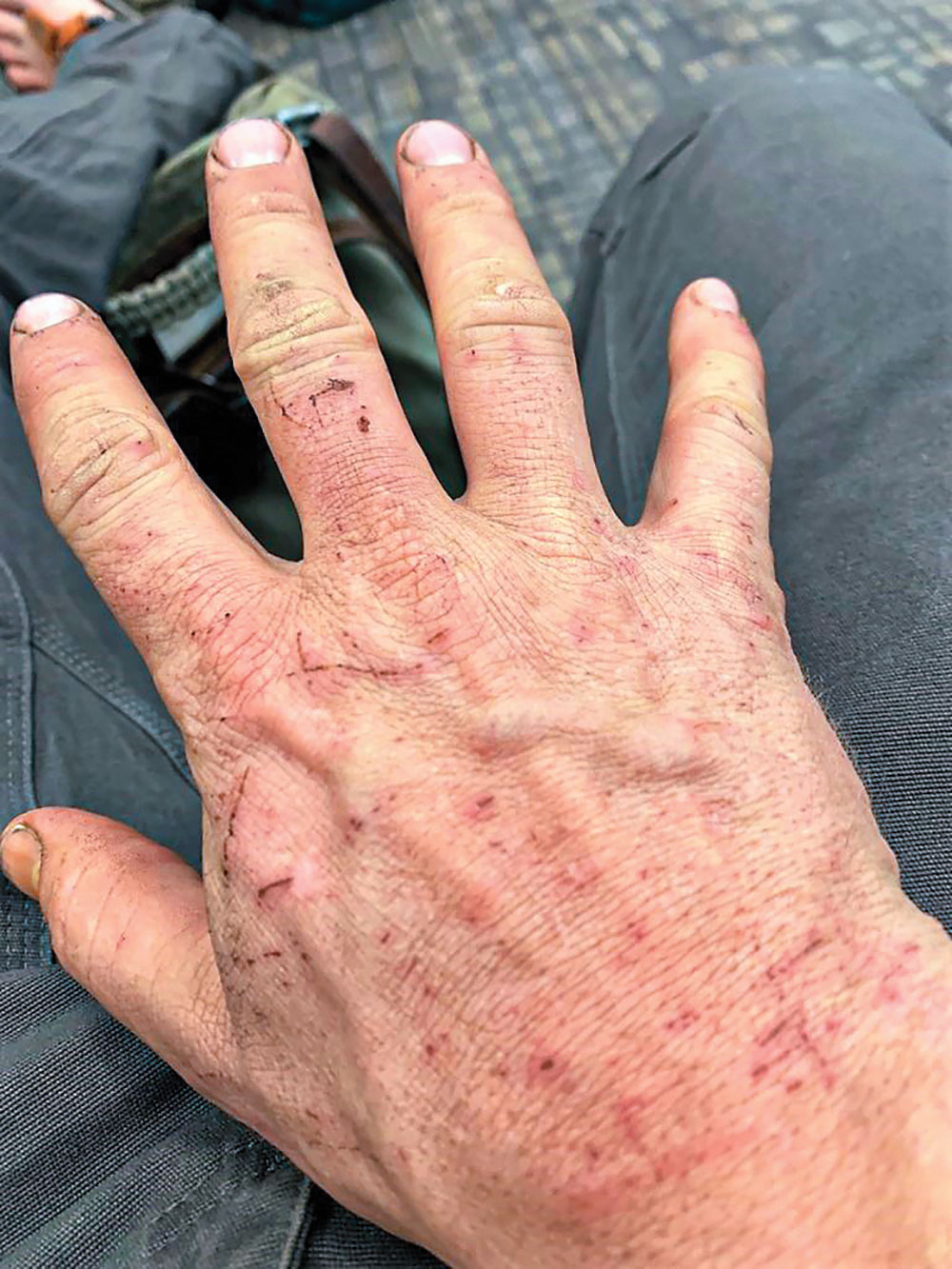 He spent the next 18 months training and completing all the courses The Pathfinder School had to offer at that time.
Kelly made an interesting and enlightening point about teaching his preferred skill—navigation: "I'm a firm believer that if you know how to walk in somewhere, you should know how to walk out."
"The 'Pathfinder System' is taught through down-to-earth lessons in which students learn by doing and practicing the skills taught. The training is offered in a variety of ways to suit students' available time, schedules and budgets."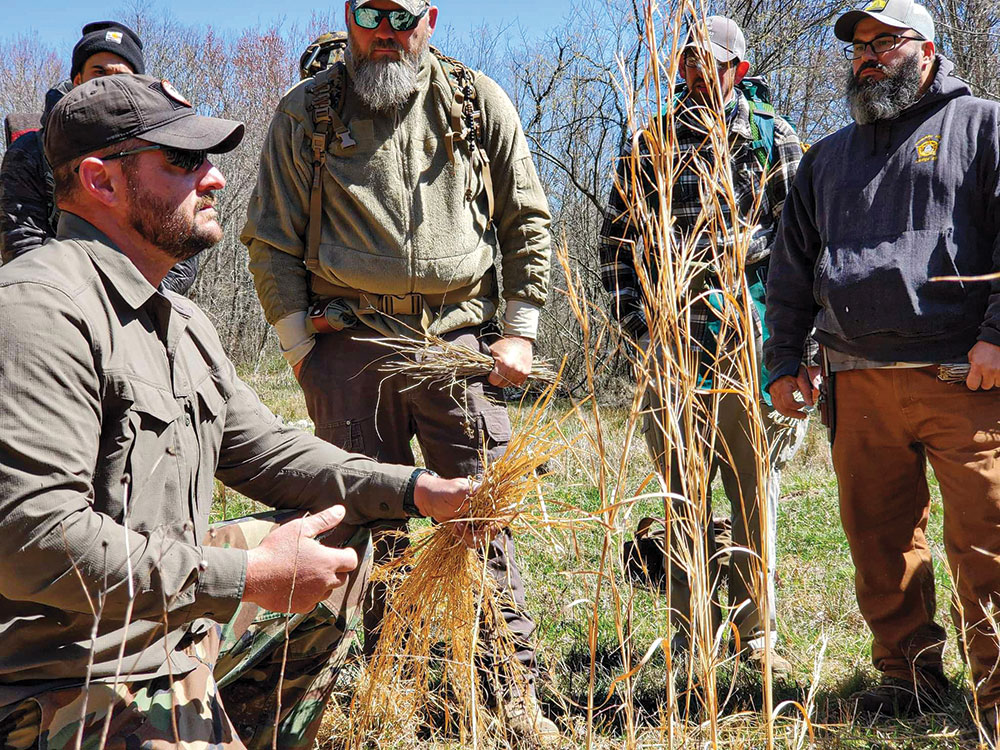 He added that this isn't always the case. He explained that most people don't remember where they parked at the grocery store and that, if those same people were in the woods, most couldn't walk 200 yards without getting turned around. "I feel that if more people had a firm understanding of basic land navigation and at least knew how to shoot an azimuth—and, more importantly, a reverse azimuth to get you back—there would probably be fewer people lost."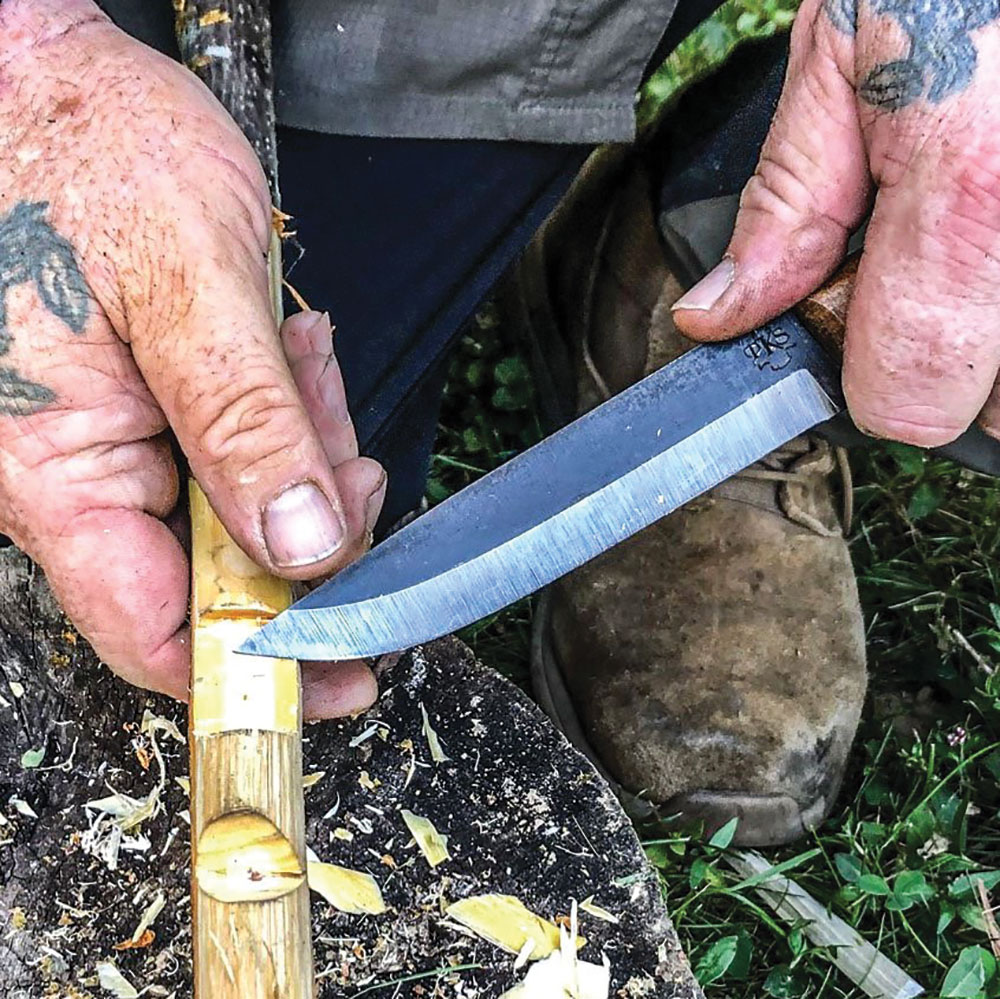 Kelly also operates a Survival and Bushcraft YouTube channel called "Corporals Corner." His channel displays some very well-thought-out content regarding skills, tips and bush cooking, along with some extravagant shelter builds that rival most "man caves." His son, John, often co-stars in his videos too.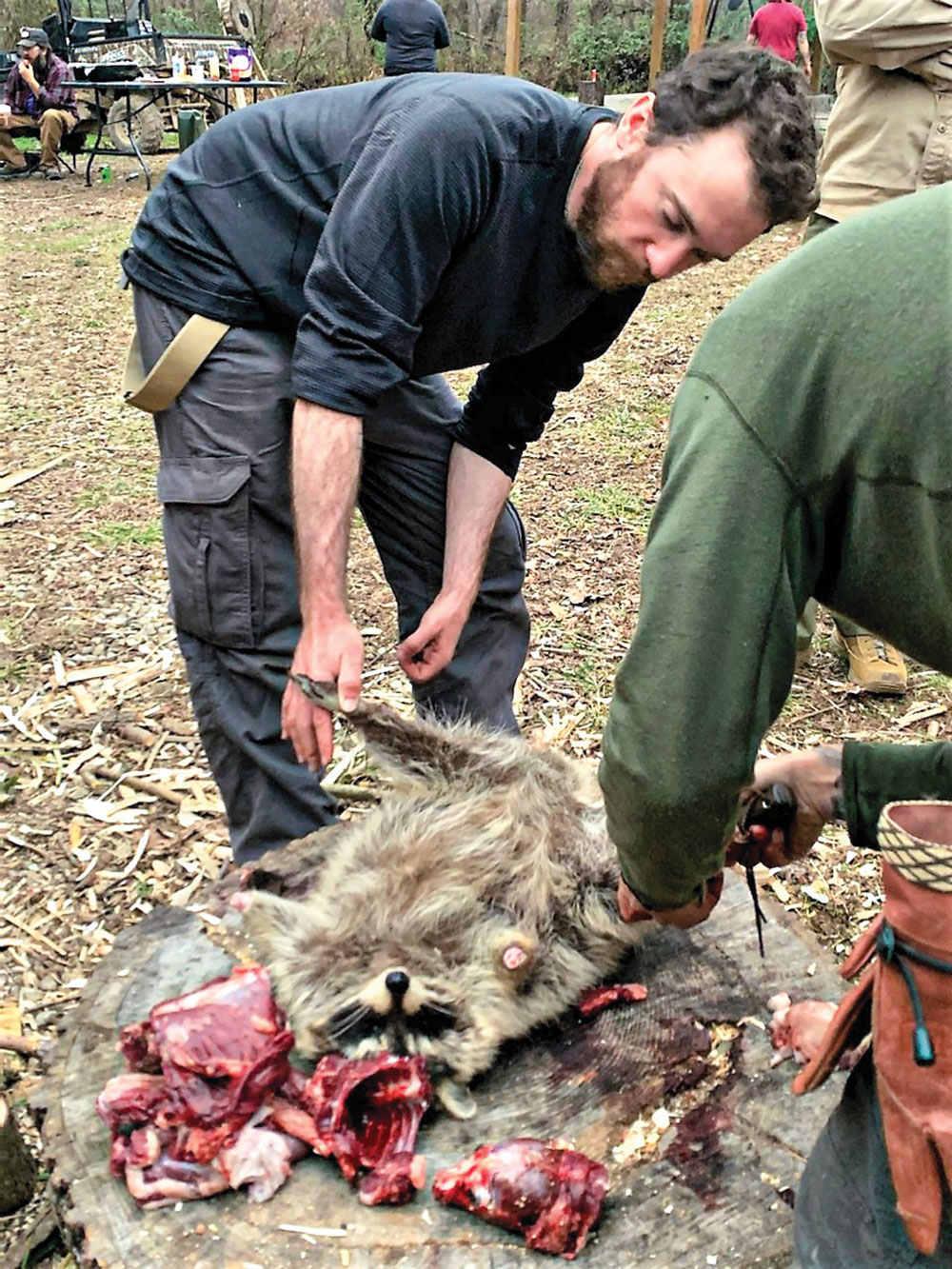 The certified Pathfinder instructors are highly trained in the skills they teach, along with the methodology of the Pathfinder System.
A Student's Perspective
I met Dustin Hogard in Alabama in 2021 during an unrelated bushcraft class. Not too long after that class, I saw him posting a video about taking The Pathfinder School's advanced survival class the next day and was practicing his bow drill. In fact, Hogard has completed the school's basic, intermediate and advanced survival courses.
He's the co-founder of Wazoo Survival Gear, as well as a former crewman in the U.S. Coast Guard, a wilderness first responder, wildland firefighter and a divemaster … just to name a few credits.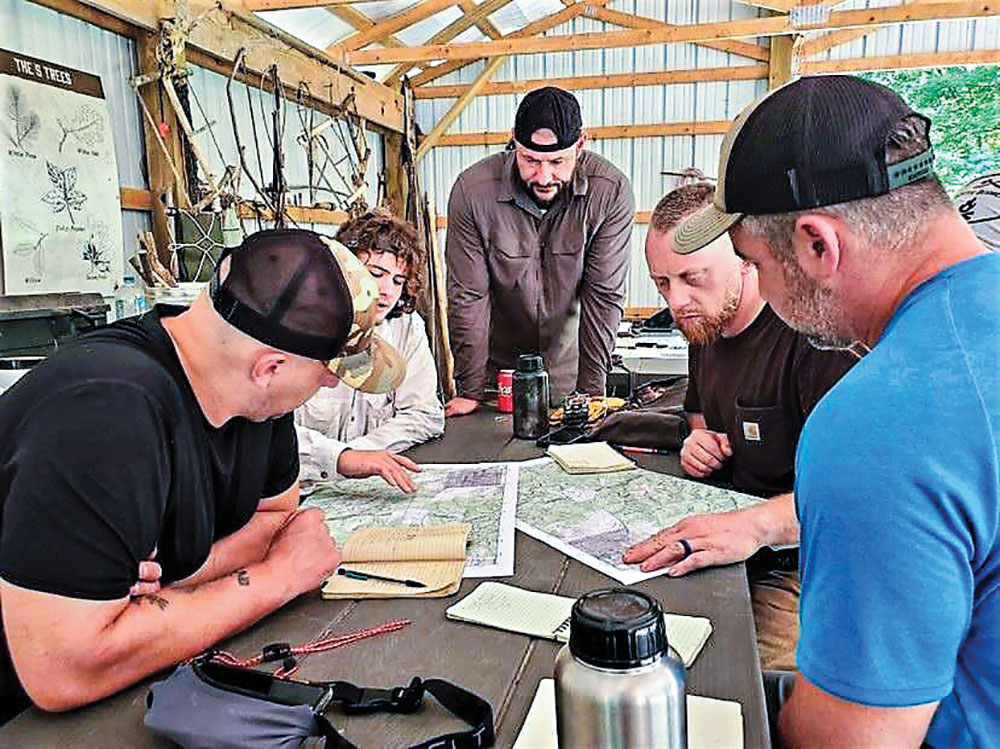 I caught up with Hogard to ask him about his experience with The Pathfinder School. I asked him what he learned there that he hadn't learned anywhere else.
"Time-versus-task prioritization strategies, making mistakes and moving on. Train not just to bear your weight, but so you can help bear your teammates; and learn to love chaos and confusion—that's life!"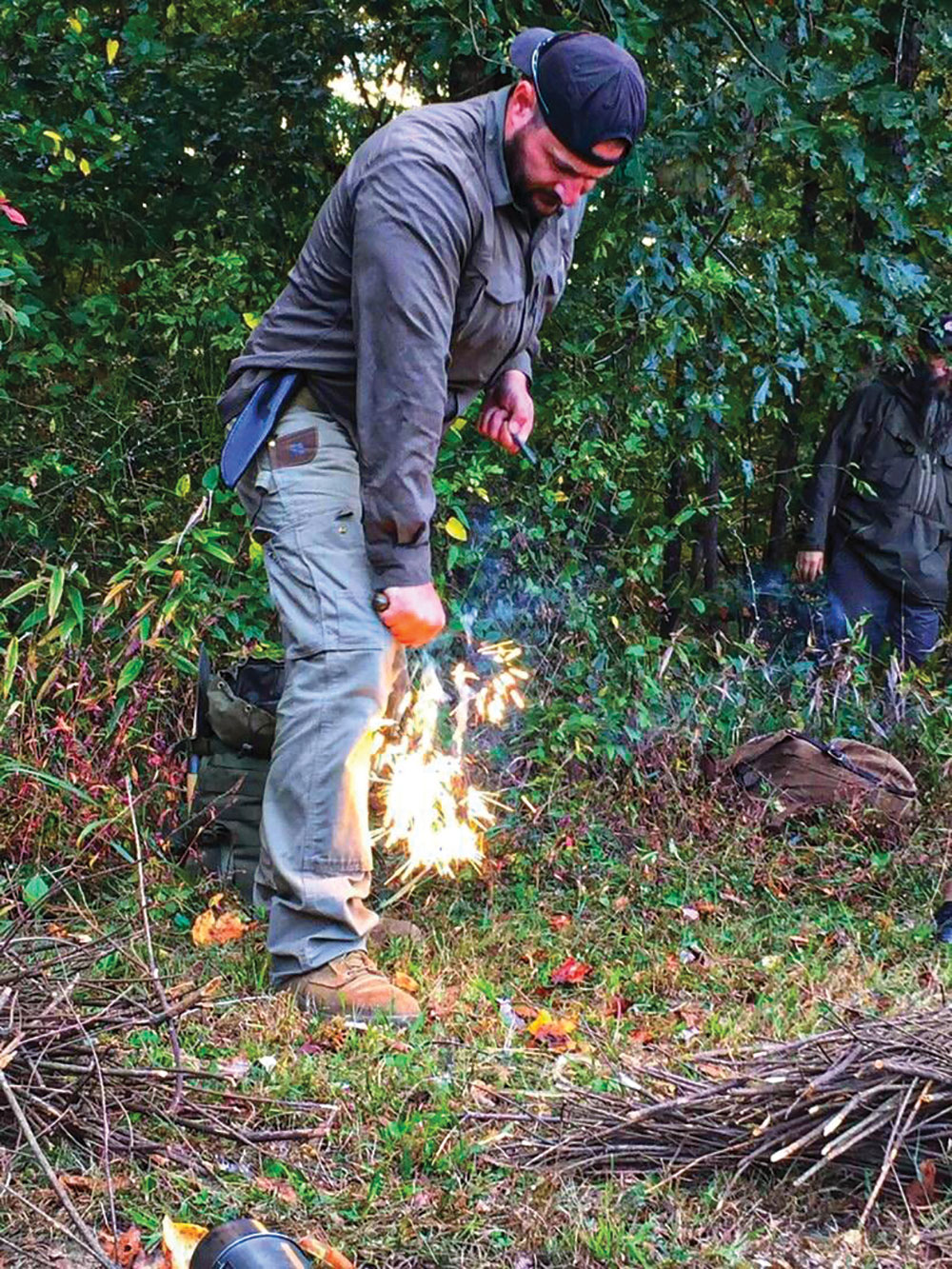 I asked him what he would change regarding gear or want to do differently. He told me he showed up with substitute pieces of gear—despite the gear list. He pointed out that it was a native mistake that cost time and frustration. "I learned that the Pathfinder survival courses aren't the time to be testing or learning how to use your own gear."
Lastly, I asked him what his biggest mental or physical challenge was while attending The Pathfinder School classes.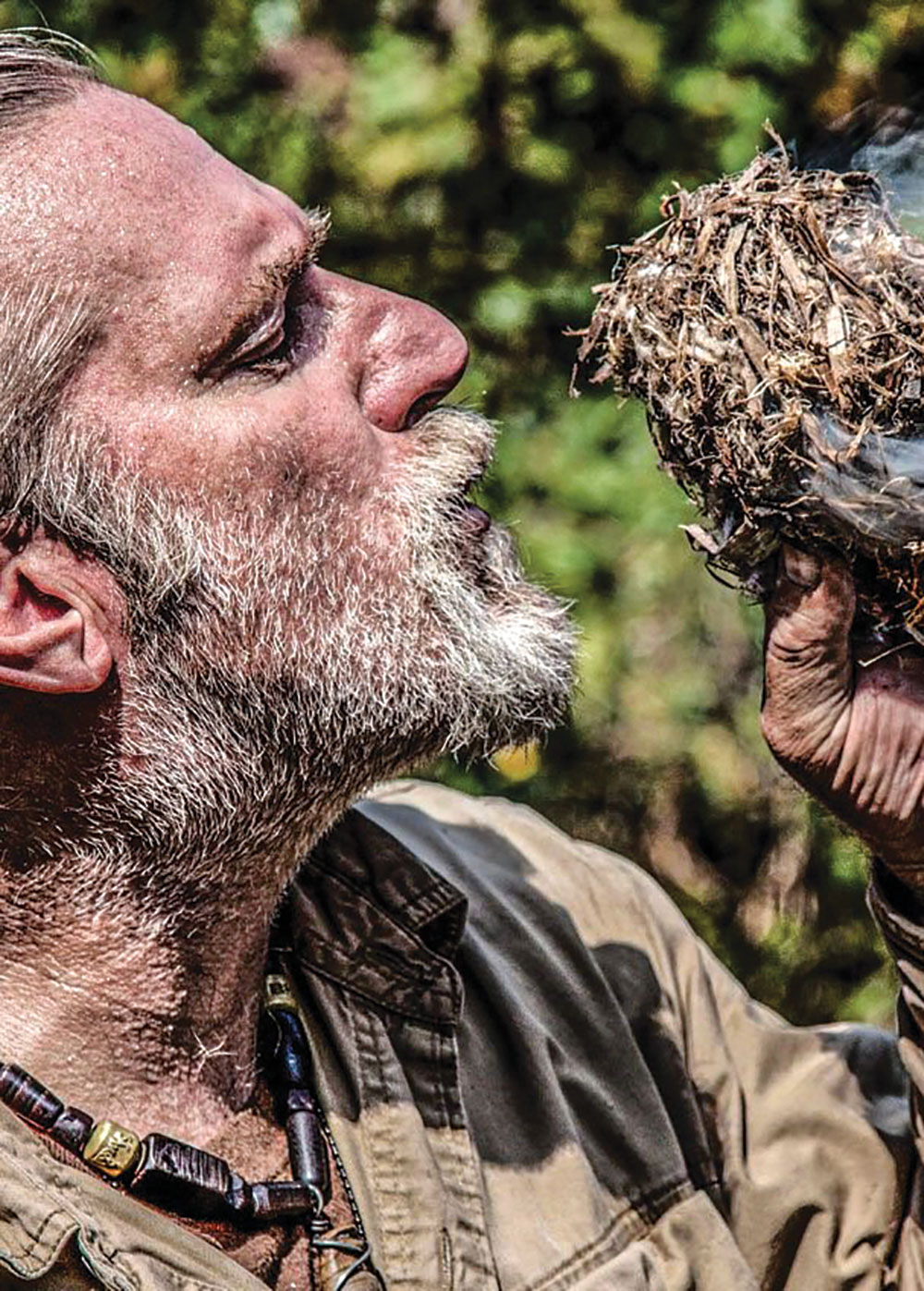 "Challenging activities are beautiful in that they reveal our weaknesses, which are very individualistic," he responded. He also mentioned that his challenges as an independent person included working with, and relying on, teammates, as well as quickly choosing a strategy and completely committing to it, even if it isn't a perfect plan. Finally, he added, "Survivors aren't fixed in their thinking. They're creative problem-solvers. Remember that there's more than one way to skin a cat—or, in this case, a raccoon." (I agree.)
As with anything else in life, if you want the real deal, get to the real deal. Training is no different.
Dave Canterbury and The Pathfinder School are dedicated to passing on the "tribal knowledge" of outdoor self-reliance and primitive skills to anyone who wants to learn. He and his trained instructors are completely focused on bringing you a superior level of training to prepare you for whatever conditions you might encounter while in the outdoors.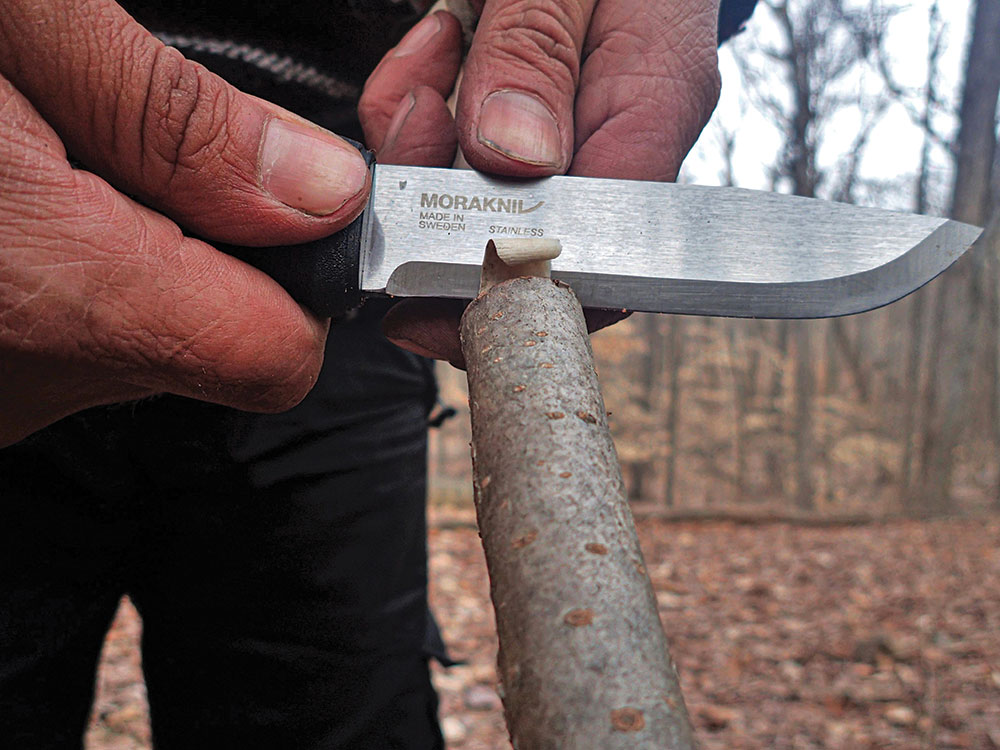 The Pathfinder School was founded by Dave Canterbury and has trained thousands of students over the years. Lead Instructor Shawn Kelly (right) with Dave Canterbury (left) man the helm of The Pathfinder School in Jackson, Ohio. (Photo: The Pathfinder School)
---
Why Train?
The most critical outcome of survival training is gaining knowledge of survival skills. Knowing basic survival skills can help make the difference between life and death in emergencies. Survival training will teach you how to cope and thrive in wilderness environments, where you'll have basic knowledge about—
First Aid: You'll need to know what to do if you or someone in your group experiences a cut or a bone fracture.
Shelter: Survival training will teach you how to gather materials and build your shelter so your location is correct, the shelter's insulation is adequate and your heat source is close by and not a danger to your shelter.
Fire: Fire is one of the most crucial basics you'll need to master. In survival training, you'll learn how to build a fire, keep it going and how to use a campfire to cook.
Water: Survival training will teach you how and where to find water sources for your camp and how to filter it properly so it'll be safe for consumption.
Food: Survival skills will teach you what food sources are available, how to set traps and snares, and which food sources are dangerous or poisonous.
Navigation: Map-reading, compass-reading and celestial navigation are all essential survival skills. Survival training teaches you how to master these areas.
---
Self Reliance Outfitters
Self Reliance Outfitters is the outfitter for The Pathfinder School, LLC, so this website is where you can purchase gear and register for classes. Self Reliance Outfitters assists the school in product development and merchandising.
Products sold are examined by Dave Canterbury and The Pathfinder School instructors to see if they measure up to the school's quality standards. The two entities work together to bring students and others the products needed to assist them in making their bushcrafting and outdoor self-reliance experiences the best they can be.
Self Reliance Outfitters
(317) 791-8777
SelfRelianceOutfitters.com
A version of this article first appeared in the December 2021 issue of American Outdoor Guide Boundless.