Outguided now offers iguana hunting in South Florida starting at $600. Combine an exciting hunt for an exotic lizard with the effort to remove a damaging invasive species, and you have iguana hunting – one of the many outdoor adventures at Outguided. The Outguided platform connects adventurers with fully vetted, expert guides (like Captain Carlos Iriban) who lead small groups on safe, successful hunts. Guests can book the trip in minutes and get ready for a unique outdoor experience in South Florida.
Hunt iguanas and help Florida while doing it
Green iguanas are not native to Florida. They cause significant damage to landscape vegetation, vegetables, flowers and fruit, including the host fruit for an endangered butterfly species. Their burrows are known to collapse sidewalks, foundations and sea walls. The Florida Fish and Wildlife Commission encourages property owners to remove them humanely. They may also be hunted on many public lands with no license or permit. Iguanas are edible, sometimes called the "chicken of the trees," and they are especially popular as a taco filling.
Captain Iriban, a West Palm Beach native, knows the best places to hunt the invasive spike-backed lizard, which can grow to five feet in length. A trained firefighter and paramedic, Captain Iriban leads groups of two to four hunters, with only two shooting at a time for safety, and supplies firearms and ammunition.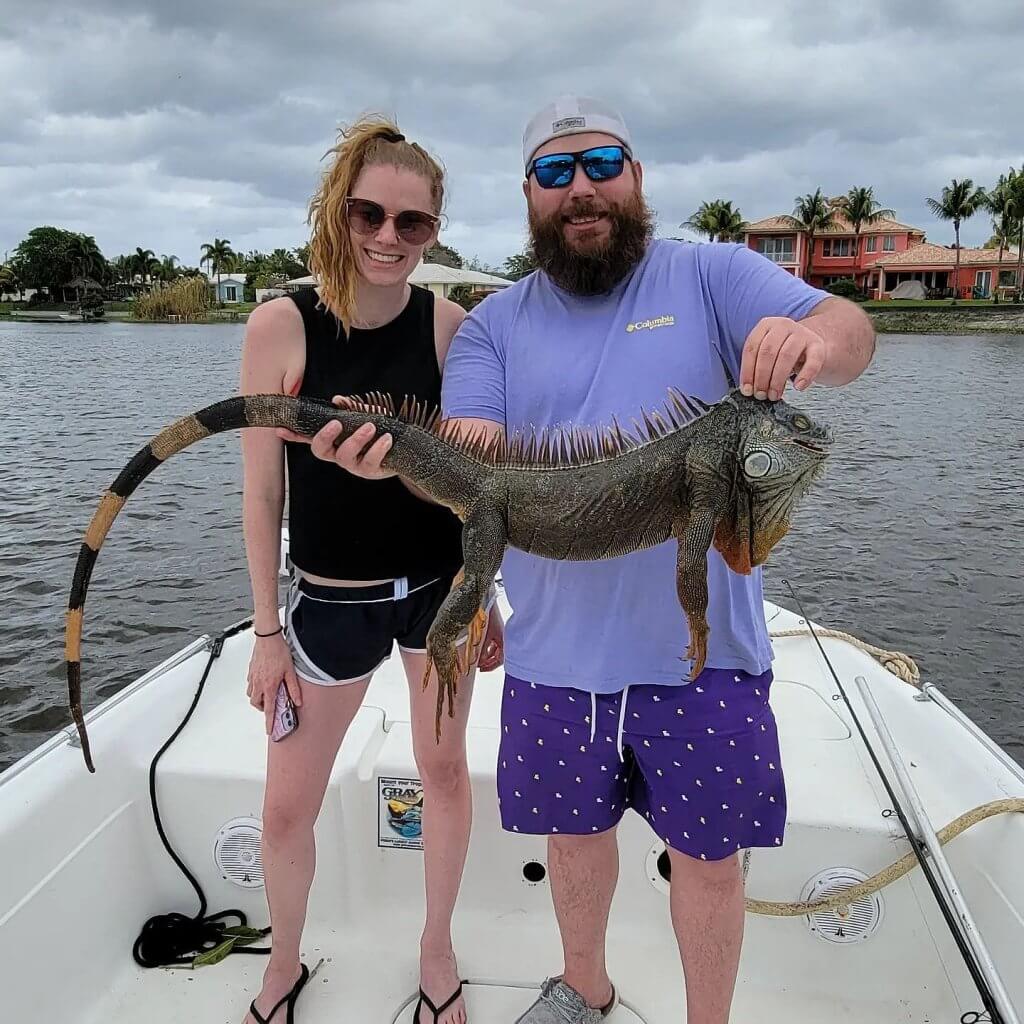 "Iguana hunting is a great sport for everyone from beginners to expert hunters, and it serves an important purpose," Iriban said. "Our trips are becoming more popular all the time. It's a gratifying experience."
Outguided was established in 2019 by Tim Rood and Brooks Pennington, who have experienced both the thrill of nature-based experiences and the hassle of booking them the old-fashioned way. At Outguided.com, the adventurer can select a location and a pursuit, then gains access to professional guides and outfitters. Travelers who visit Outguided.com can choose their trip, book the dates and pay online. Available activities include fishing, hunting, skiing, winter sports, rafting, scuba diving and much more, all led by professional guides. There is no listing fee to guides on the service, so if you're a guide interested in spending less time on back-office operations and more time leading unforgettable trips in the outdoors, visit www.Outguided.com for more information. And be sure to check back with AmericanOutdoor.guide for more great outdoor news.