NEW SURVIVAL MANUALS TO ADD TO YOUR COLLECTION
In recent years, the number of survival manuals and similar non-fiction books found in bookstores has absolutely skyrocketed. This stands to reason, given that the number of people seeking reliable information on how to handle emergencies large and small has also dramatically increased.
The downside is that the more popular and thus lucrative the genre has seemingly become, the more it has become filled with less than stellar material. It can be difficult at times to separate the wheat from the chaff, so to speak.
That's where we come in. We sat down and read through several of the most recent survival manuals and books to be released in the preparedness niche and pulled a few of the best ones to showcase here.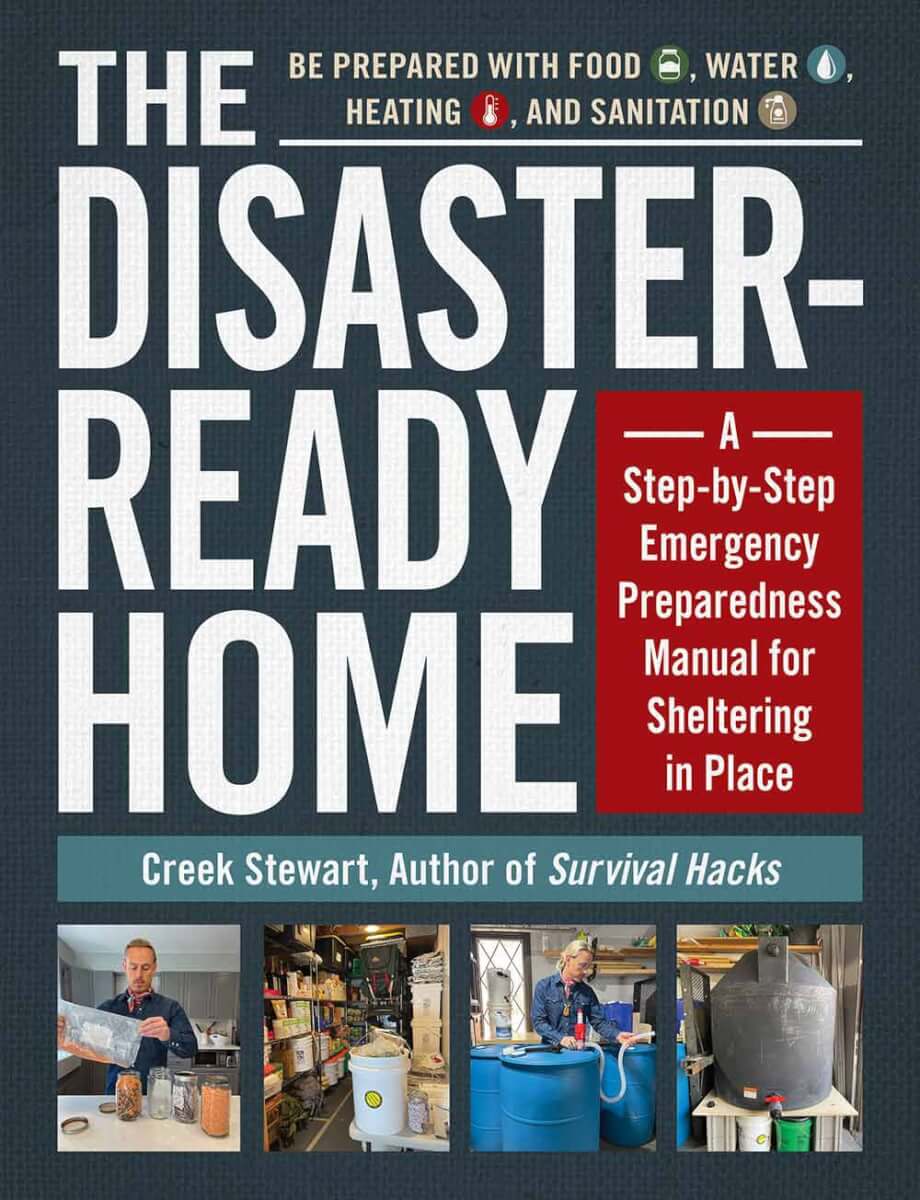 THE DISASTER-READY HOME BY CREEK STEWART
Creek Stewart is one of the most well-known instructors currently operating in the prepper/survival niche. He's also, hands down, one of the nicest people you're ever going to meet. In his latest book, he focuses on helping you be better prepared for sheltering in place at home, specifically with regards to four key areas:
Food Water Heating Sanitation
This isn't a "run off to the woods to live off the land" sort of survival manual. Rather, it is for those who just want to be ready for the next power outage, utilities snafu, or severe weather event that keeps you home for a long period of time. Not counting the Index, Table of Contents, and such, there are over 200 pages filled with practical information and full-color photos.
In the Food section, he covers everything from planning a long-term food storage pantry to sourcing wild edibles in your area. Creek talks about repackaging bulk food and shows how to do it, step by step. He also goes into great detail on the use of sprouts, which is a subject missed by far too many survival books.
Moving over to Water, he talks about storage as well as renewable sources of hydration. Creek also discusses various means of filtering and purifying water, so that you can avoid having members of your family getting sick from pathogens or contaminants. He even details how to drive your own well point, should the need arise.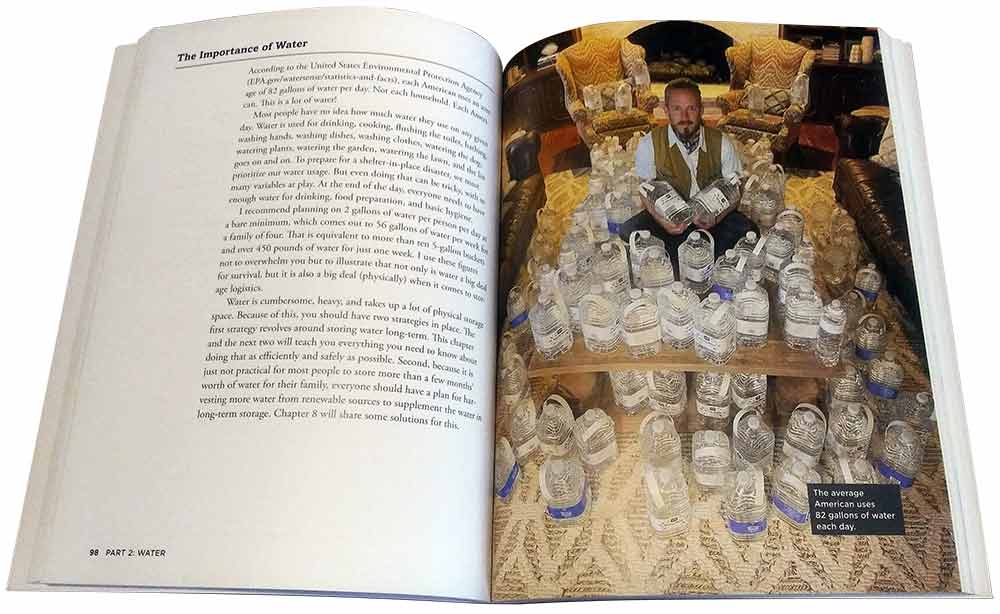 The importance of being able to stay warm when the temperature plummets in winter cannot be overemphasized. To that end, in the Heating section, Creek shows how to do so using a variety of devices, including propane and kerosene heaters.
As for sanitation, it should go without saying that if you don't have a place to go when you have to go, you're going to be in a world of hurt. Under Sanitation, Creek talks about setting up composting toilets and building backyard latrines. He speaks from experience on these subjects, as well as the others covered in the book, as this isn't just academic information for him but has proven to work in the real world.
All in all, this is a must for every prepper library.
Publisher: Adams Media
Publication date: January 2022
Page count: 224
Cover price: $18.99
SURVIVING THE WILD BY JOSHUA ENYART
 Joshua Enyart is known to many as the Gray Bearded Green Beret. Among other things, he's a former Ranger and former Green Beret and he's completed numerous military survival schools, going so far as to become an instructor himself.
Today, he teaches wilderness survival and related skills around the country. As evidenced in this book, he has a very systematic approach to these subjects, and that's beneficial to both the new and the experienced student/reader.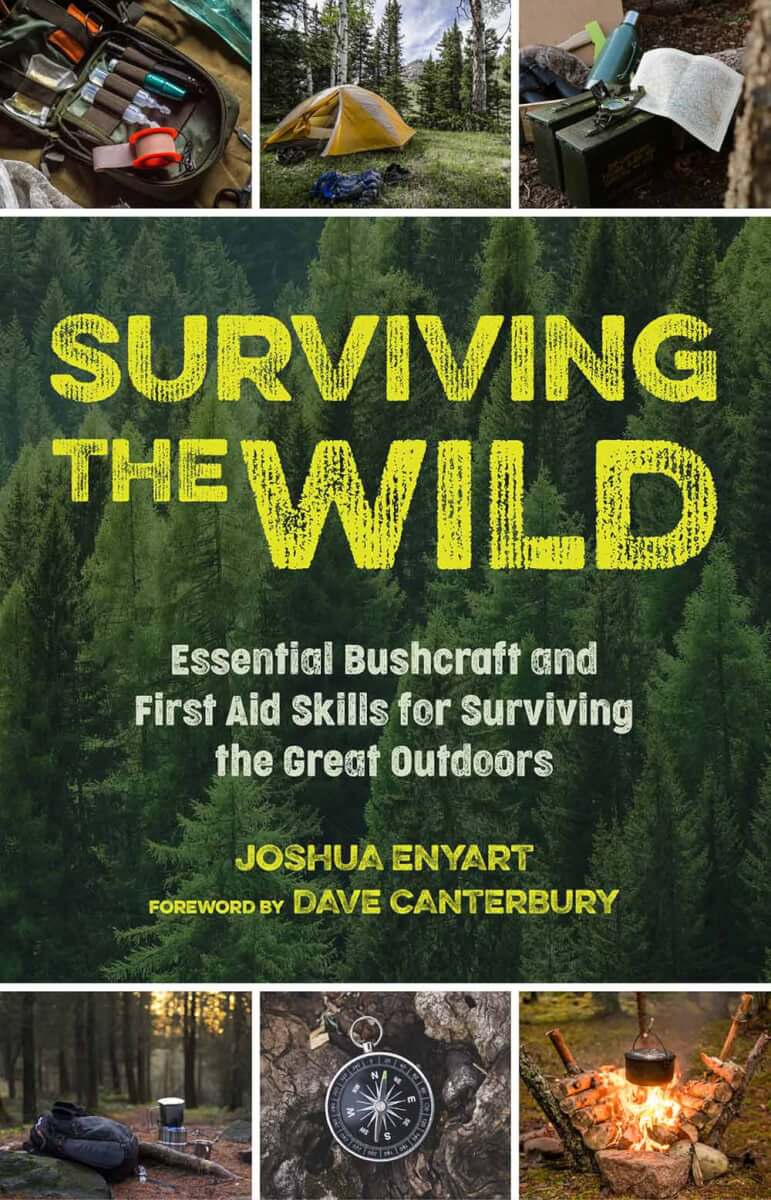 Joshua covers a large range of topics in this book, beginning with the basic building blocks, such as identifying needs and talking about the psychology of survival. In the second chapter, he covers tool selection, safety, and use, and this is one of the most important chapters in the entire book. He goes into great detail on what to look for when choosing your gear and, just as critical, how to use it safely.
From there, he goes into fire, shelter, water, food, first aid, and navigation, with each subject being covered in lengthy chapters. This is a big book, with well over 400 pages, and he makes the most out of every single one of them. The only downside, I feel, is that many of the black-and-white photos are too dark to be truly useful. But the information relayed in the text is quite clear even without those images.
Publisher: Mango Publishing
Publication date: July 2021
Page count: 424
Cover price: $24.95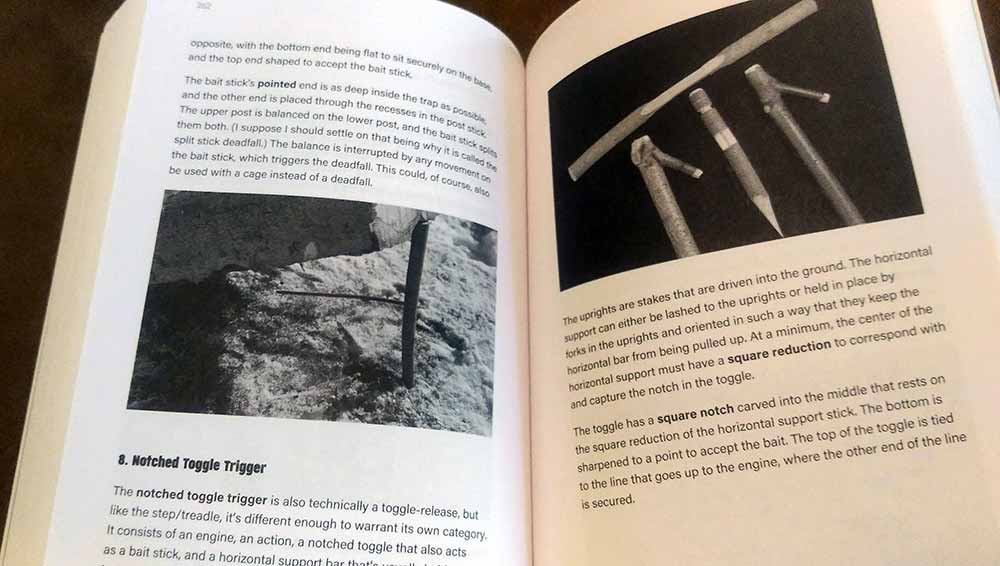 THE SURVIVAL MEDICINE HANDBOOK (4TH EDITION) BY DR. JOSEPH ALTON AND AMY ALTON, ARNP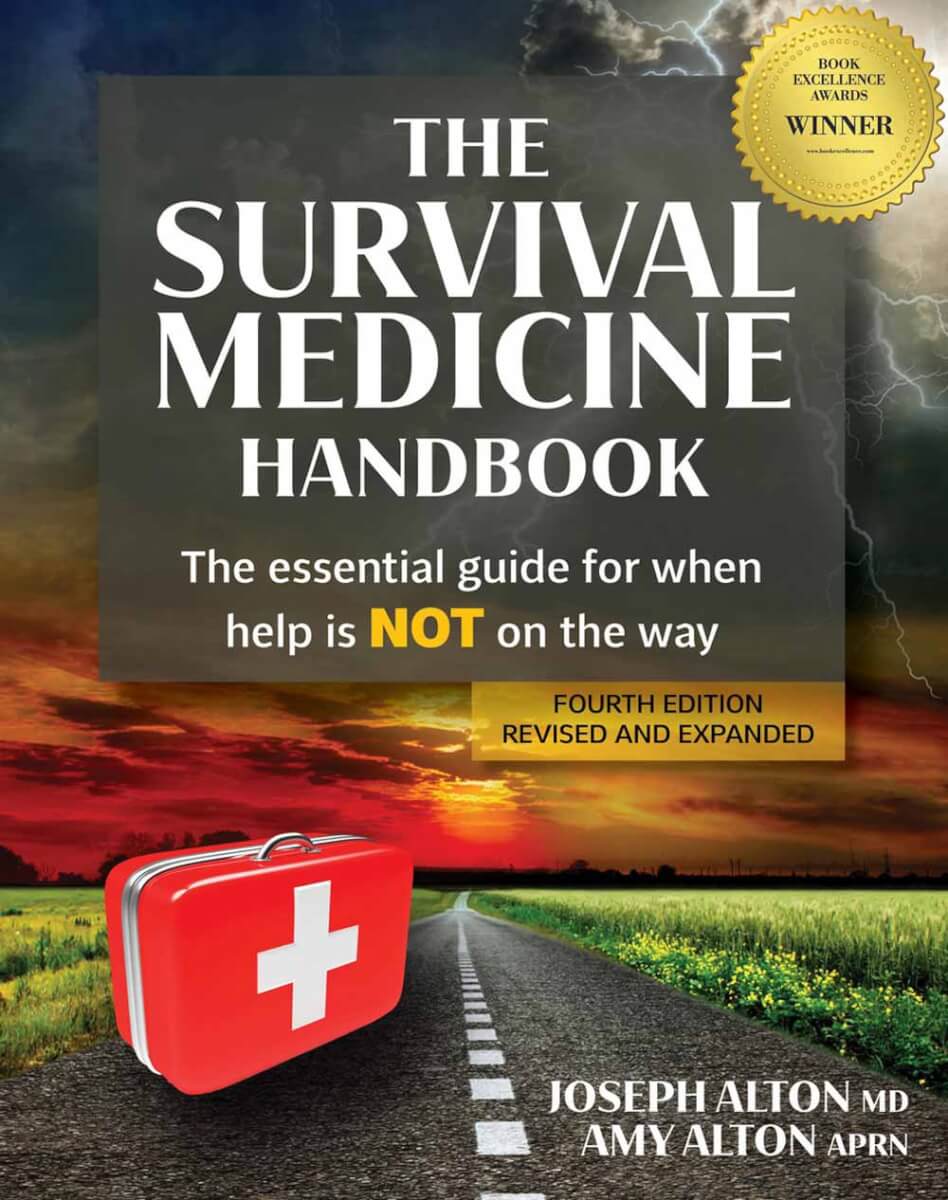 This is the 4th edition of this popular survival manual and they keep getting better and better with each one. Dr. Joe Alton and Amy Alton are known around the world for their knowledge and expertise when it comes to medical issues in austere settings. Just as important, they're able to communicate this knowledge and information in a way that's easily understood by the layperson.
In this massive volume, they cover medical issues from head to toe, including dental, respiratory, heart, abdominal, urinary tract, and so much more. They also discuss specific problems that can arise from radiological, biological, or chemical events, along with blunt trauma, gunshot wounds, and stabbings.
"A common mistake is to concentrate on acquiring as many good-quality resources as possible then letting them accumulate on bookshelves…"
They also talk about mental health, pregnancy, and childbirth, all of which could be very important to know about if we're left on our own for long periods of time. The Altons make sure to discuss the use of antibiotics and other medications, too, so that the survival medic has a good guide as to what should be used when and how.
At every stage and with every topic, the assumption is that you don't have competent medical professionals available to you and thus you need to handle these issues on your own, at least for the time being.
While this is definitely a book you'll want to read through so that you're familiar with the material, it could prove to be literally lifesaving to have it available as a reference in a crisis.
Publisher: Doom and Bloom, LLC
Publication date: August 2021
Page count: 694
Cover price: $41.99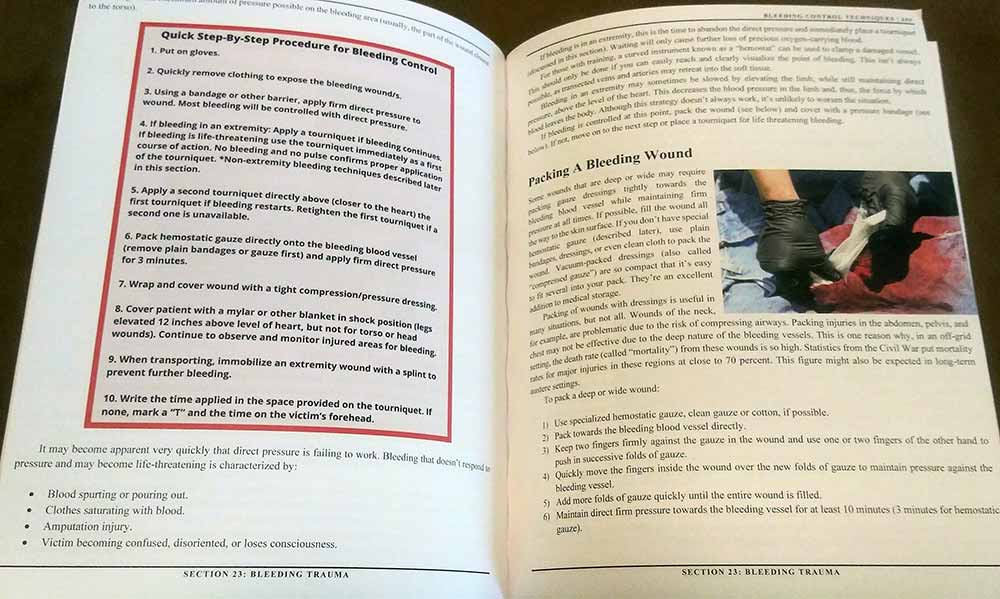 THE ULTIMATE SELF-SUFFICIENCY MANUAL BY TIM MACWELCH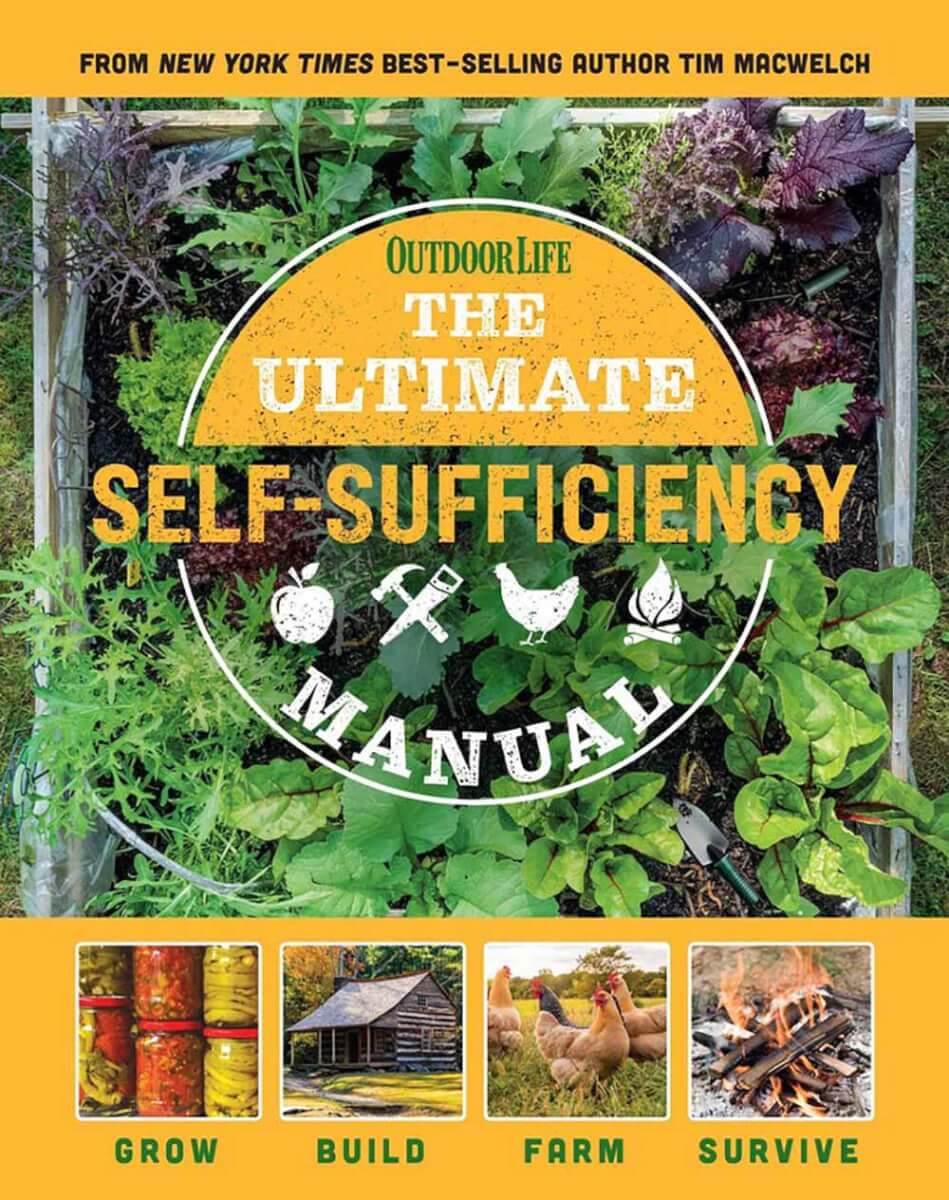 Tim MacWelch has written a lengthy series of survival manuals in the last several years. Many of them are centered on wilderness survival, bushcraft, and similar topics. This one expands from there and delves more into homesteading as well as preparedness.
Formatted as a series of numbered tips and tricks, there are 286 distinct topics addressed, covering everything from packing a bug-out bag to performing CPR on an infant, planning your garden to making soap. Profusely illustrated with color photos and diagrams, there is little left to the imagination. Every suggestion is clearly presented and easily understood.
One of my favorite tips is building a food wall. The idea is to use an over-the-door shoe organizer attached to a fence outside, filling each pocket with soil and planting seeds or seedlings. You can grow quite a bit in a very small space this way.
The drawback to this book is that there are so many topics covered, few of them are discussed in great detail. This book is an excellent resource, don't get me wrong, but keep a notepad nearby as you read it, jotting notes on subjects you want to pursue further.
Publisher: Weldon Owen
Publication date: June 2021
Page count: 224
Cover price: $29.99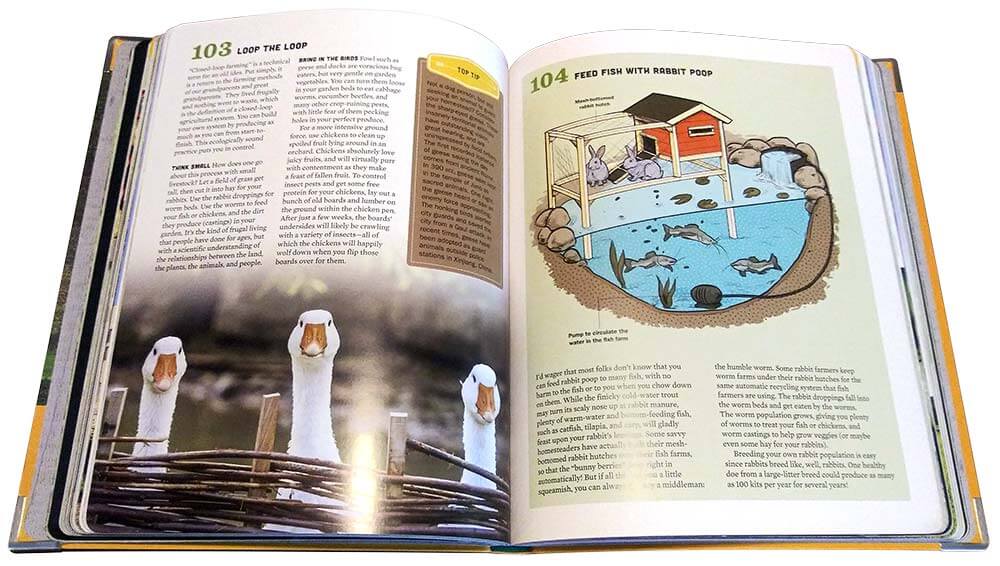 COLLECTING VS STUDYING
 A common mistake is to concentrate on acquiring as many good-quality resources as possible then letting them accumulate on bookshelves scattered through the house. Acquiring material is just the first step. It is important to read the books, as that's how knowledge is obtained. Osmosis doesn't work where books are concerned.
Not only will truly reading the books result in information flowing from them to you, but you'll also be in a better position to find a key piece of data hidden away in one of them, as you'll know where to look.
A version of this article first appeared in the September 2022 issue of American Outdoor Guide Boundless.