Calling All Hoodie Lovers! Check Out 5.11 Tactical's Zone Full Zip Hoodie
Here's the thing: I have a serious love of hoodies. I mean, it's to the point that I get kind of bummed when the weather warms up in spring, leaving me impatiently tapping my foot until fall arrives and I can happily don one of my favorite clothing items again. I find them comfortable, cozy and just all-around awesome.
So, it was with no small amount of anticipation that I took on the assignment of reviewing the Zone Full Zip Hoodie from 5.11 Tactical. I was already very familiar with 5.11's standards for high-quality construction and materials, so I had an inkling of what to expect in those departments. (Spoiler alert: I wasn't disappointed in the least.) 
Let's take a closer look.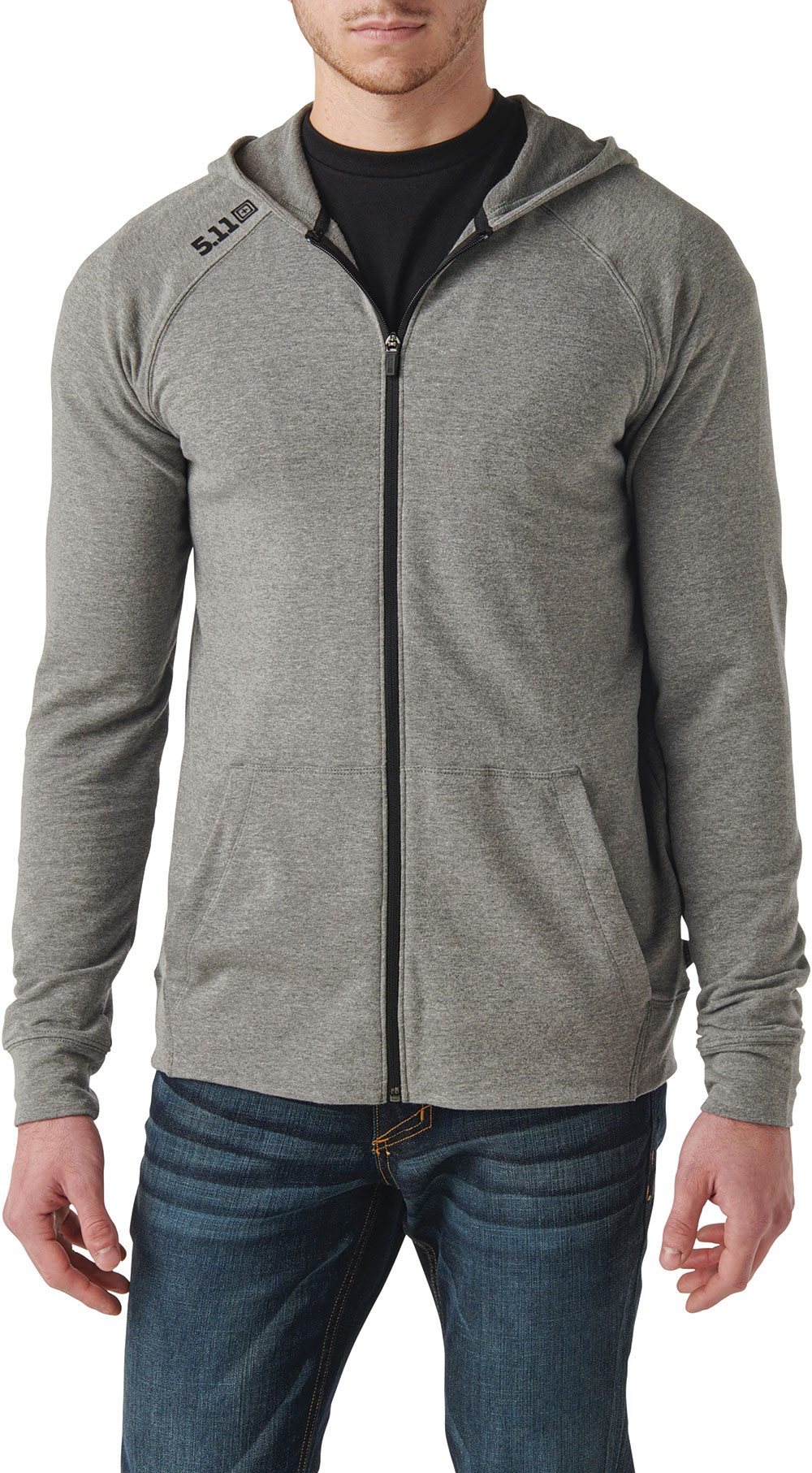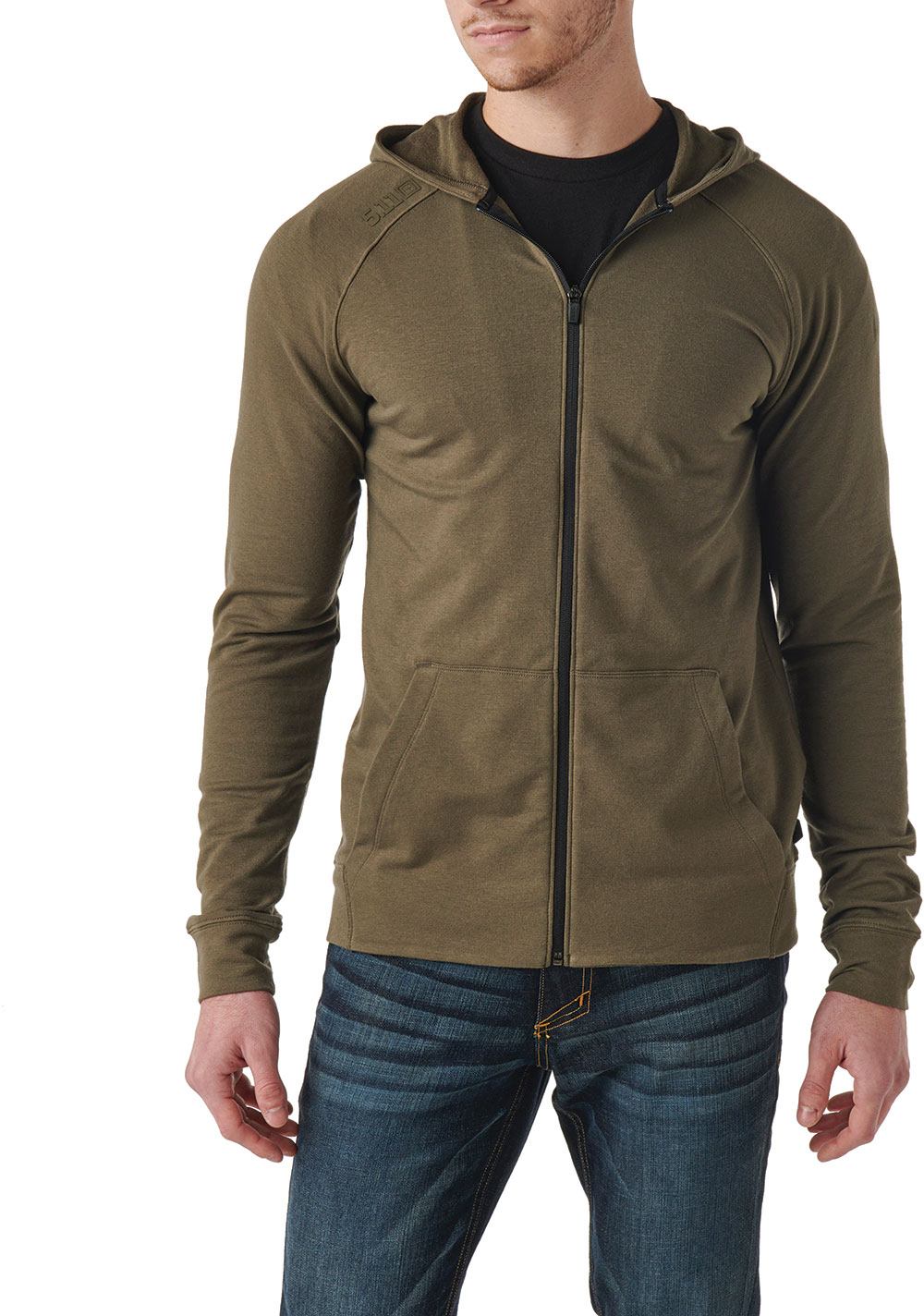 FIRST IMPRESSIONS
I ordered the Zone Full Zip Hoodie in a color that the company calls "Turbulence." It's sort of a blue-gray. I have enough black hoodies to outfit an entire squad of ninjas, so the new color was welcome. The Zone also comes in Ranger Green, Grey Heather and Black. And, because I have more belly than I should, I opted for an XXL—which, as it turns out, is the largest size available. 
In my experience, there are two styles of hoodie. The first is a roomy sweatshirt that might be a little bulky but is exceptionally comfortable and warm. The other is considerably lighter and wears more like a long-sleeved T-shirt with a hood. The Zone definitely fits the latter description.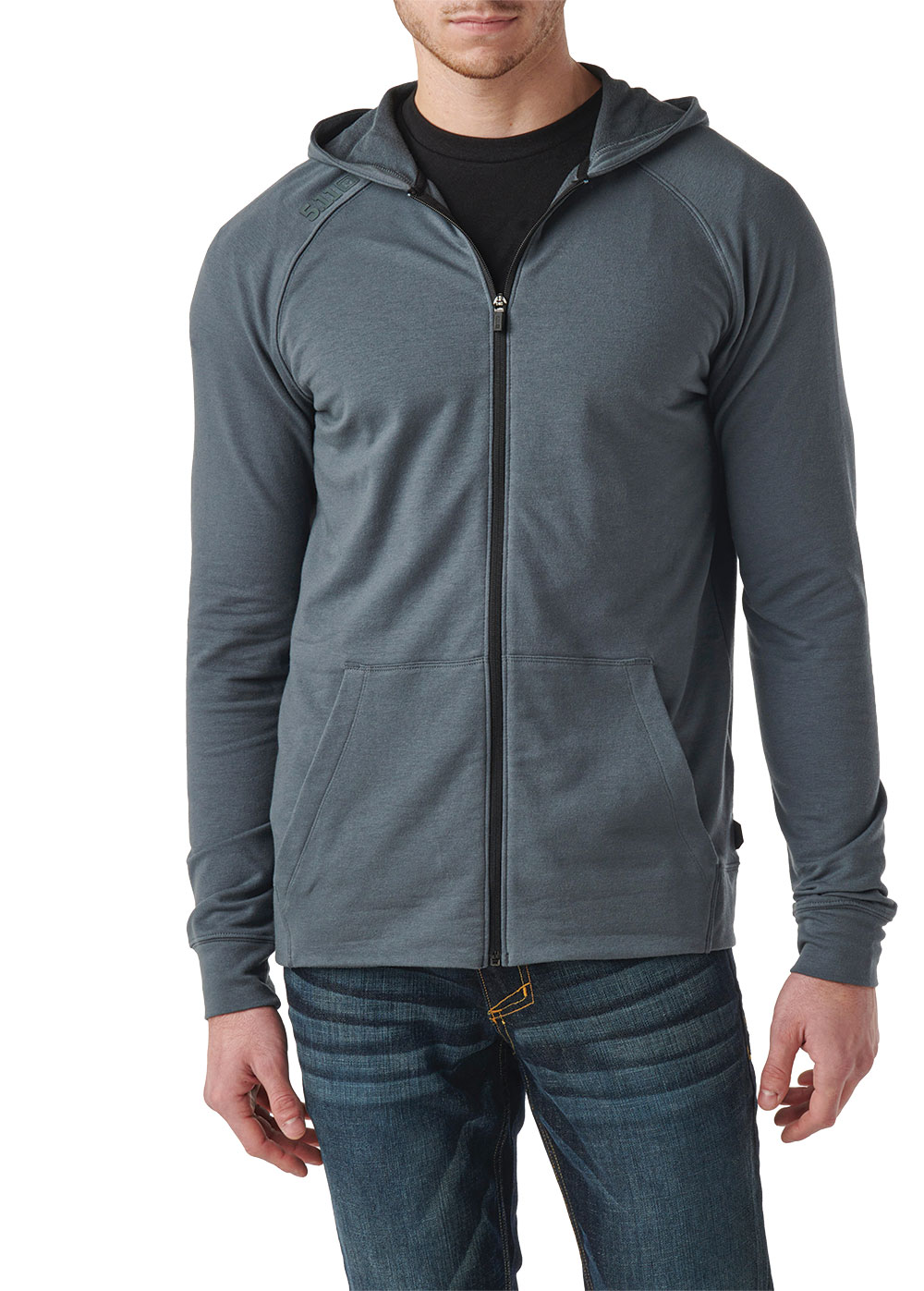 According to the tag, the fabric for this hoodie is 57 percent cotton, 38 percent polyester and 5 percent elastane. The 5.11 Tactical website has a slightly different breakdown of the contents, and it also mentions a wicking finish. The material is fairly thin, landing somewhere between a well-worn flannel shirt and that old rock band T-shirt you've had since college but don't wear anymore ( … because your wife hates it). 
When I put on the Zone, the first thing I noticed was the softness of the material. I'm serious when I say that this garment requires exactly zero time to break in and feel comfortable.
Upon zipping it up, I noticed that I might have been able to get away with an XL, because the XXL was a bit longer than expected, with the waist of the hoodie landing at about my upper thighs.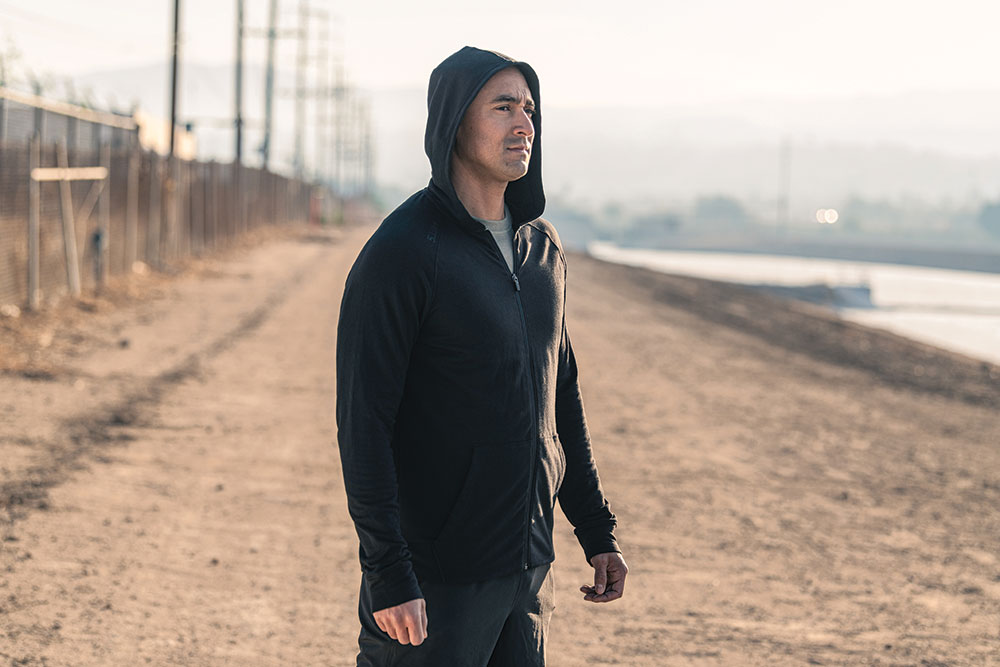 The Zone's zipper works perfectly, with no catching or hesitation. The pull tab is rubber coated, which is a nice touch. And, speaking of other adornments, the inner lining of the zipper fabric is subtly emblazoned with the 5.11 logo, as is the inside hem that runs between the hood and the collar of the garment. 
There are two kangaroo pockets, one on either side of the zipper. These pockets are large, easily swallowing up my hands with a little room to spare. There are no inner pockets.
The sleeves terminate in ribbed cuffs that are flexible without being overly tight. They're attached at the shoulders with raglan seams, so you won't feel a traditional seam digging into the top of your shoulder if you wear a backpack. It's a small feature, but it's nice to have for those of us who carry anything with shoulder straps.

The stitching throughout was on point and perfect. A close examination uncovered no loose threads, no pulls and no imperfections of any kind—all of which, in my experience, are standard for anything produced by 5.11 Tactical.
I took to wearing the Zone in the evenings when the night cooled off. Whether I was just hanging out, watching TV or puttering around the backyard, the hoodie was the perfect balance of warmth and comfort without being bulky.
GOING WALKABOUT
Wearing the Zone around the house is one thing; taking it out into the field is another. 
My wife and I have been going on weekly hikes for quite some time. We've been doing this since November 2016 and haven't missed a week yet. The idea is simply to make a conscious effort to get outside and enjoy fresh air, sunshine and each other's company. And, of course, these little treks are also a great time for me to test out new gear.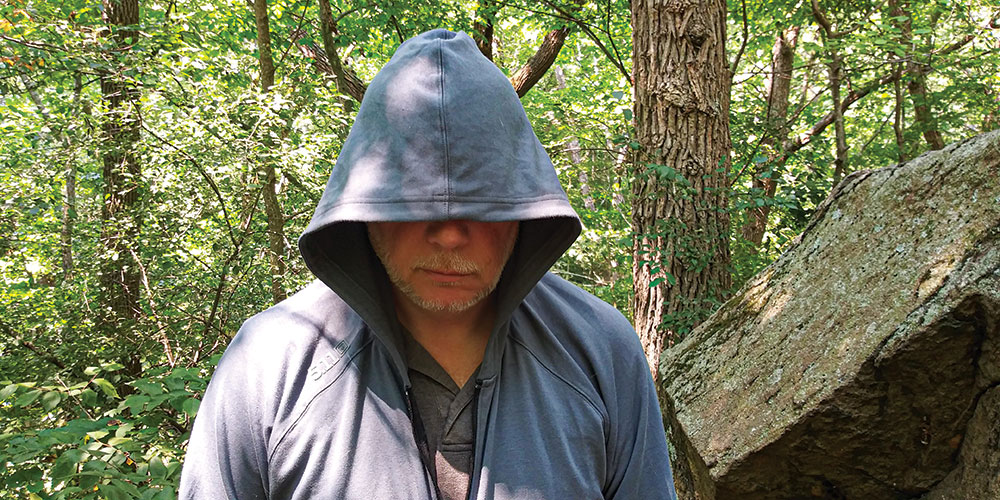 As we were getting ready to leave, I realized another great quality about the Zone hoodie: As thin as it is, the hoodie rolls down to a very small size and is easily packed in just about any bag. I've been using a Haversack from The Hidden Woodsmen as my day-hike pack for a while now, and the hoodie fit perfectly inside—with plenty of room for other goodies, including two knives I'm reviewing elsewhere, a small fire kit and a bottle of water.
Once we got out on the trail, I donned the hoodie. One complaint I have about a lot of sweatshirts is that the hood is relatively small compared to the rest of the shirt. Granted, I have an oversized "melon" and this might be the true issue with hoods. But still, if I'm going to put a hood up, I want it to cover my entire head. Otherwise, there's little point to it. 
Such concerns went unfounded with the Zone. The hood is pretty large and easily covered my entire noggin—and then some.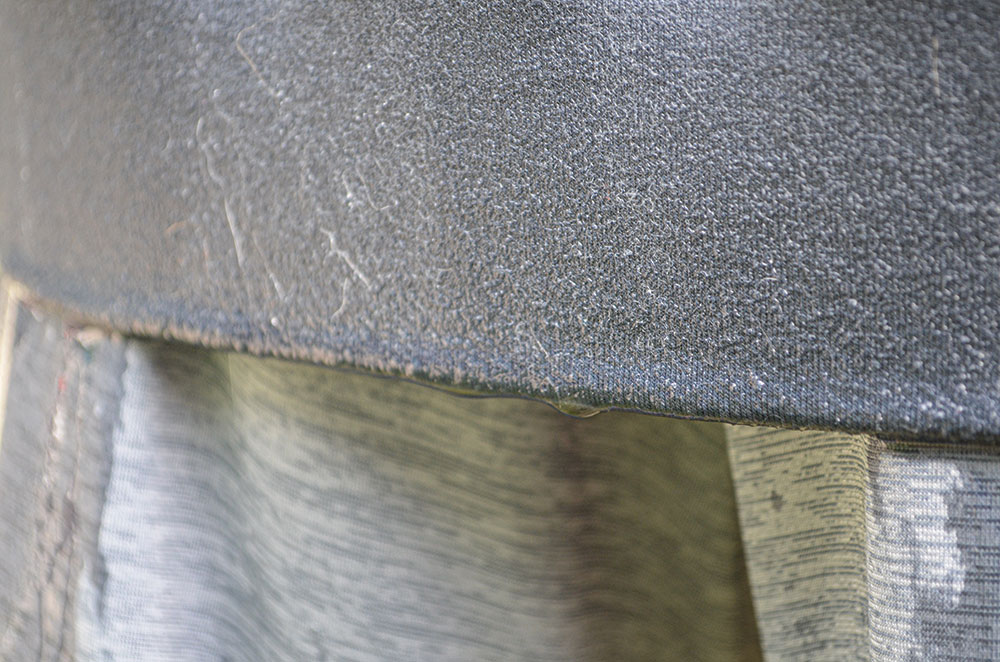 Worth noting is the lack of a drawstring for the hood. I consider that a plus, given how often those cords end up getting lost within the hood.
We walked a few miles that day, and the hoodie was quite comfortable. I ducked off the trail here and there to get an idea of the sort of protection it would provide against undergrowth and such. It did fine, but I wouldn't trust it against thorny shrubs, given its thin material. 
I really appreciated the softness of the fabric. It was very comfortable without weighing me down. By the time we turned around and headed back toward the parking lot, I was warm enough that I stowed the hoodie back in my haversack. 
Something else I noted is that due to both the thin material, as well as the body-hugging cut of the design, any CCW will print quite readily. This isn't a problem if you prefer open carry or if you're wearing something else over the hoodie, but anything worn on the belt will likely be noticeable otherwise.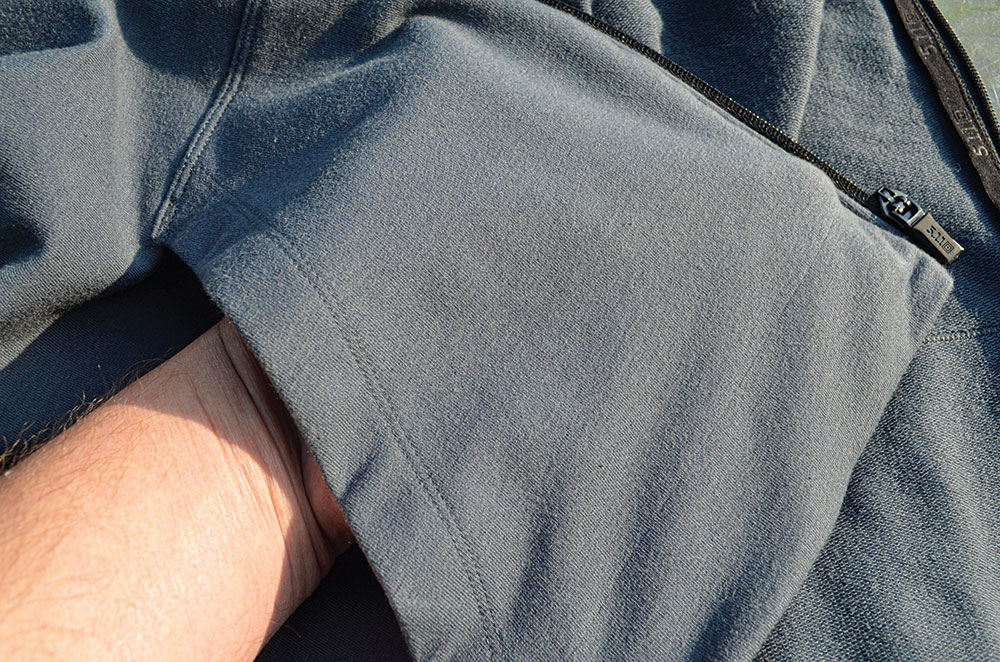 COTTON 'KILLS'
For the uninitiated, what this refers to is how cotton is typically a poor choice for outdoor clothing because it soaks up moisture, such as sweat and rain, and holds onto it. The same quality that makes cotton a great material for bath towels makes it a bad choice for field clothing. Keeping that moisture close to your skin saps your body heat and can leave you shivering. Given that almost half the fabric content used in the Zone is something other than cotton, I was curious about how it would do with moisture.
I enlisted the help of my wife for this part of the review. It was with an all-too-eager gleam in her eye that she agreed to spray me with the garden hose in the backyard. She aimed the water high and let it fall like a gentle shower. The water initially beaded up slightly on the fabric of the hoodie. However, that didn't last long, and within a few minutes, I could feel moisture soaking my skin. The hoodie soaked up the water until it began to drip from the bottom hem.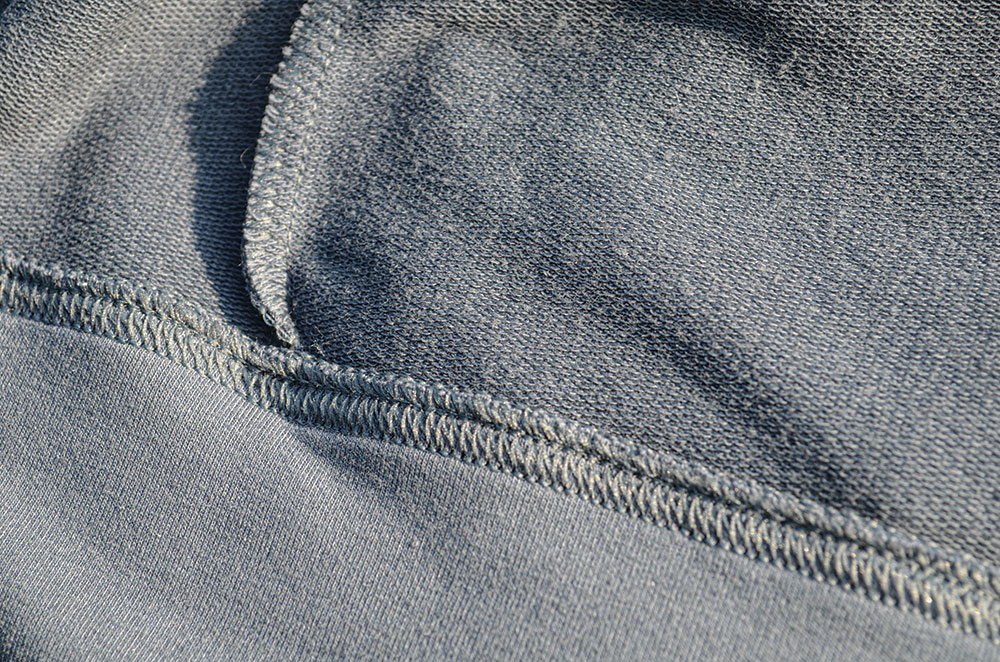 I don't know that I consider this a failure on the part of the hoodie. I mean, let's be honest: This is what we can expect from just about any hoodie on the market. However, it's definitely something to consider when you're weighing options for your outdoor clothing. This isn't outerwear suitable for facing challenging weather on its own. It's a mid-layer garment that's soft, warm and comfortable. In fact, it's a good weight for adding a water-resistant shell over it. As a result, you should be fine if the weather takes a turn.
WIND RESISTANCE
I made a point of grabbing the hoodie and heading outside when I noticed it was getting windy now and again. I wanted to get a feel for how well it performs under breezy conditions. I was happy to find that it did cut the wind to a fair degree, especially with the hood up. 
I wouldn't consider this on par with an actual windbreaker, of course. But it would be an excellent choice for, say, sitting in the stands during a late-summer ball game. When the sun goes down and the breeze picks up, pull out the Zone hoodie, and you're all set.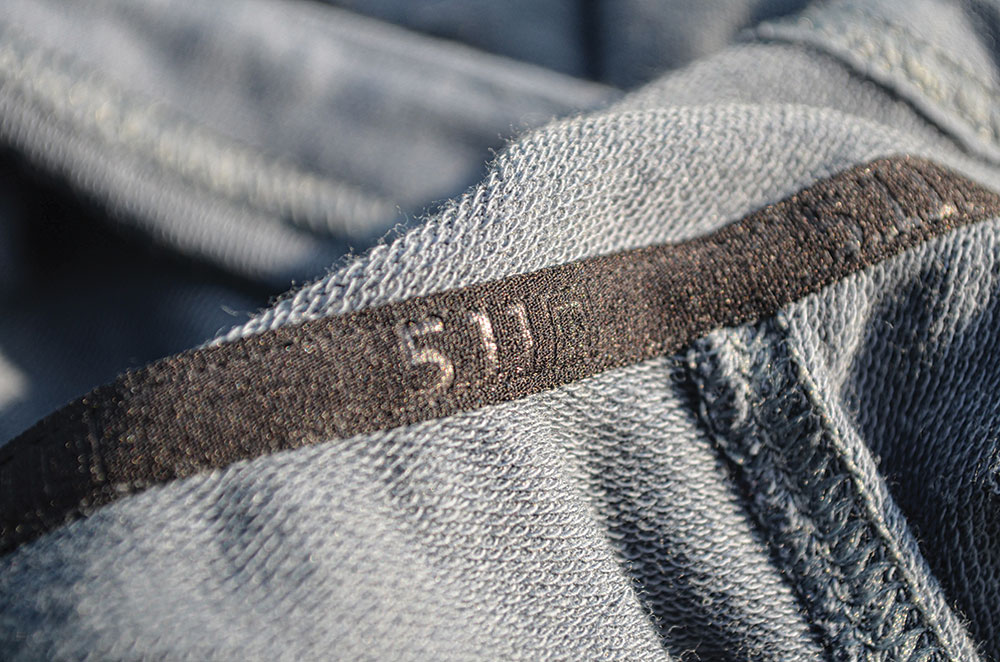 The Zone Full Zip Hoodie is a great mid-layer. By itself, it's perfect for those late-summer evenings when the temperatures dip after sundown. This hoodie will stave off a chill, even if you're just wearing a T-shirt or polo.
Once the weather starts getting into frost territory, toss on a light jacket over the hoodie, and you'll be toasty warm. 
The Zone is also a great choice for those who do their morning or evening workouts outdoors. If you're out jogging or biking, this hoodie will keep you comfortable without overheating in the cooler months. 
Overall, the Zone Full Zip Hoodie gets high marks from me. It's well-made, with high-quality stitching and materials and a great addition to the wardrobe.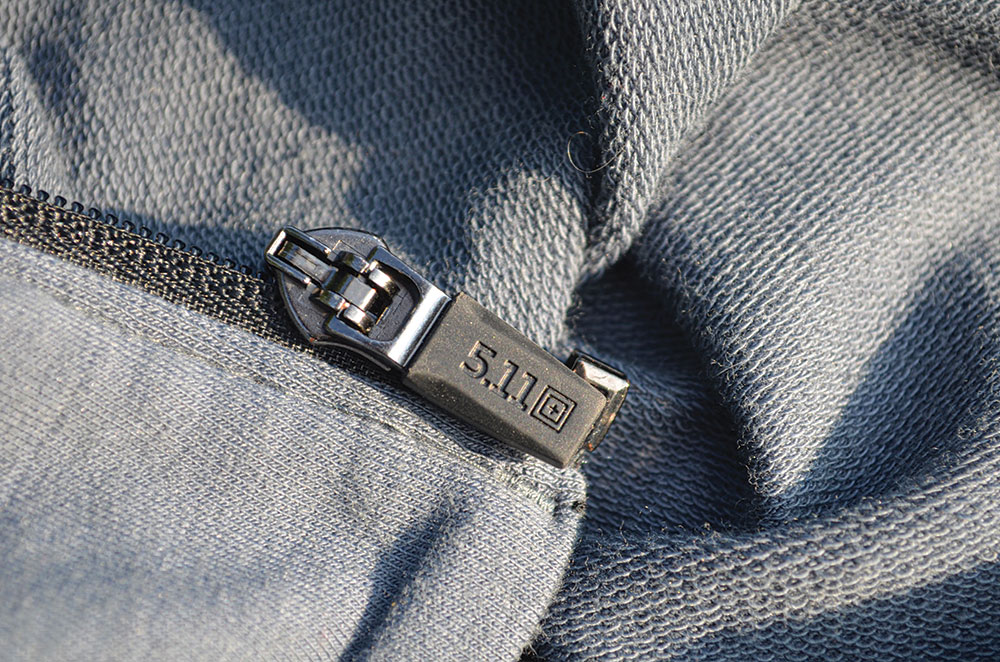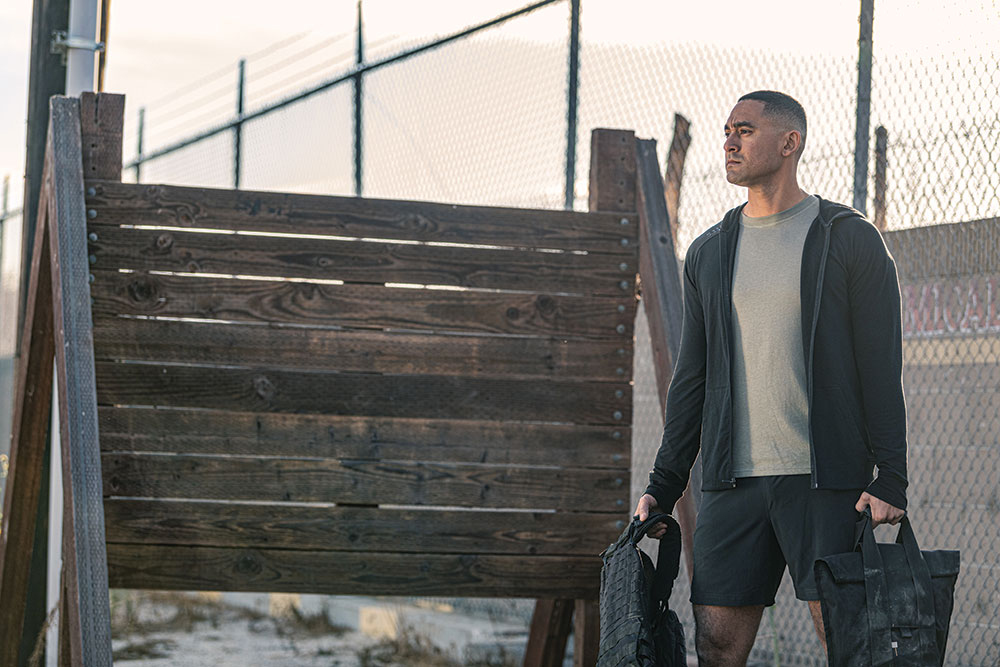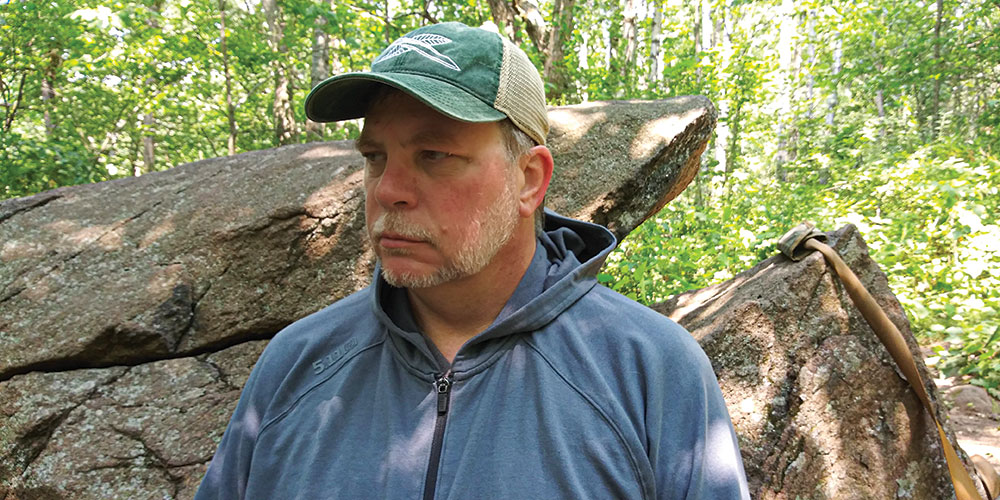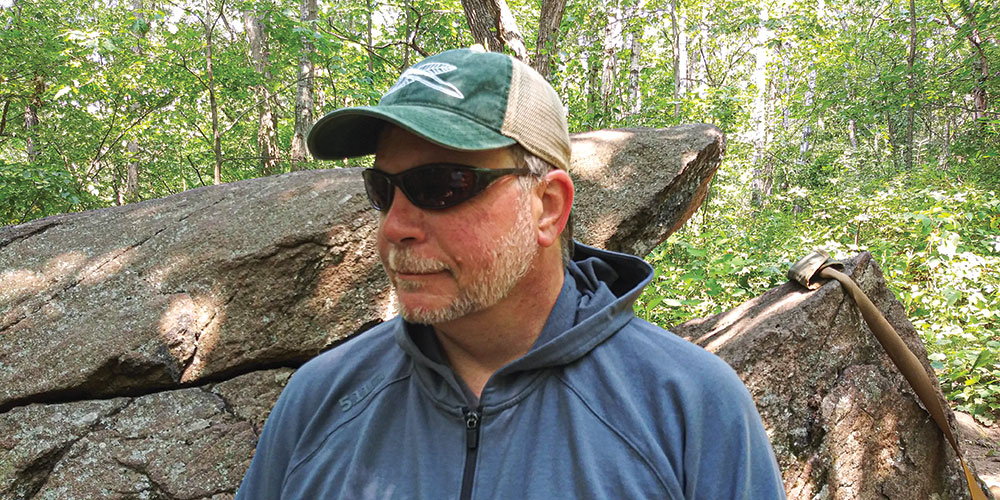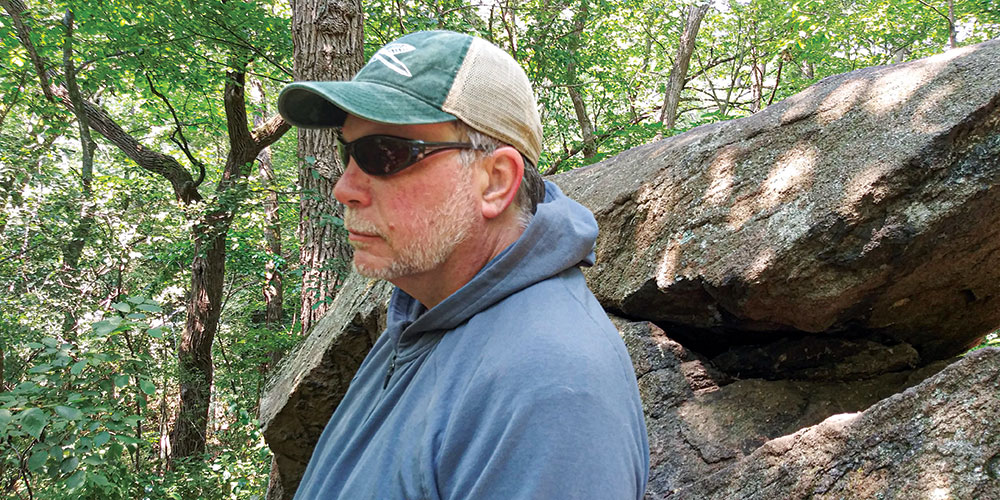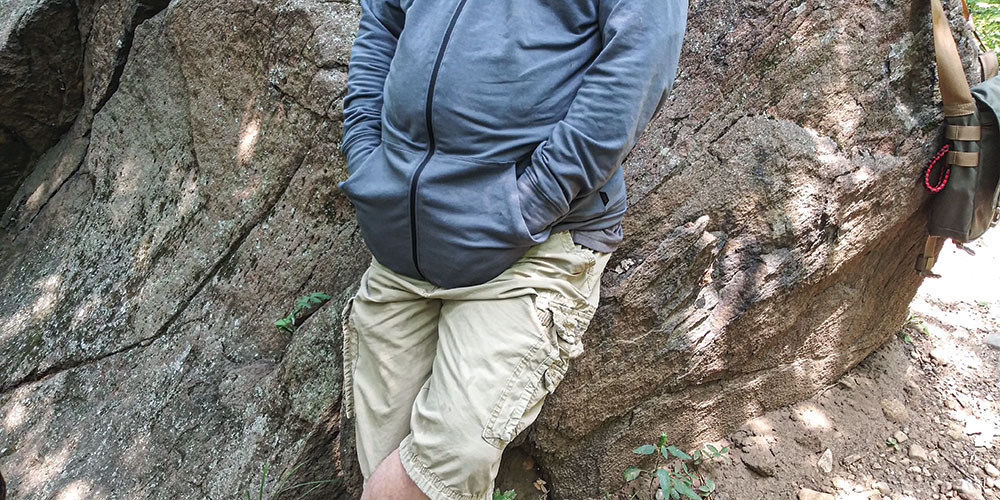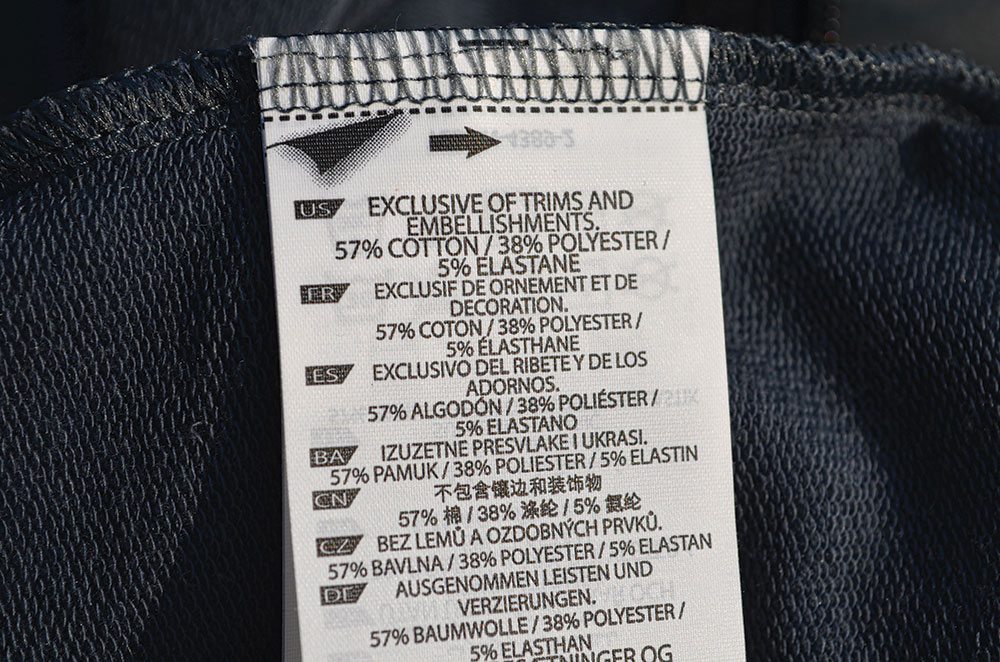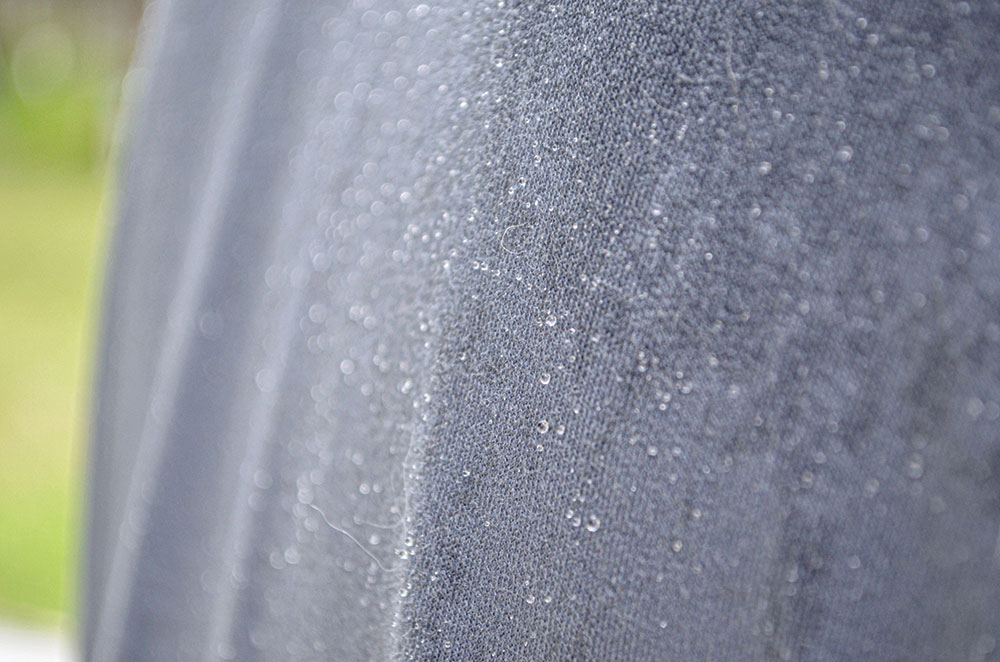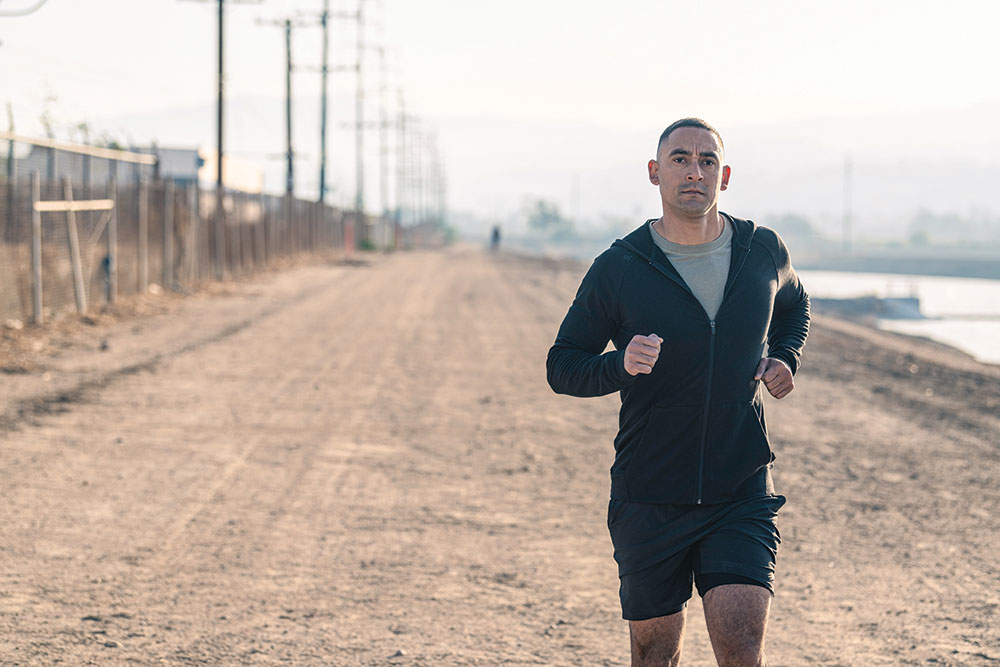 Layering
The key to staying comfortable when working or playing outdoors is to dress in layers. Doing so allows you to remove or add clothing as you warm up or cool down.
Base Layer: The goal here is to wick away sweat from your skin. Cotton is a poor choice, despite how many of us wear cotton undies on a daily basis. Better options would be merino wool, silk, nylon or polyester. All of these will help greatly with moving moisture off your skin.
Middle Layer: This is the insulating layer. It should trap and hold body heat. As a general rule, the puffier it is, the better it will be as insulation. However, even a thin garment such as the Zone hoodie can serve as a decent layer, provided it's backed up by heavier-grade materials and an appropriate shell garment when the temperatures truly fall.
Outer Layer: This is your protection from the elements (wind, rain and snow). This is important, because any moisture that gets into your inner layers can make you cold—or, worse, hypothermic.
The trade-off here is breathability. The more waterproof the outer layer is, the less breathable it's likely to be … unless you're paying for the privilege of "techier" waterproof/breathable fabrics such as GORE-TEX. However, if you're spending lots of time outdoors, those heftier price tags are worth it.
5.11 Tactical Zone Full Zip Hoodie
Specifications
Material: 57% cotton/38% polyester/5% elastane
Colors: Turbulence, Ranger Green, Black, Grey Heather
MSRP:  $50
A version of this article first appeared in the November 2021 issue of American Outdoor Guide Boundless.