NATIONAL PARKS & RECREATION
April 16-24 is National Parks Week. This year, we celebrate the granddaddy of them all. Yellowstone National Park turns 150, and all eyes are on the birthday boy.
But what about the 62 national parks besides Yellowstone? We know that our American Outdoor Guide Boundless community is up for much, much more than just an ordinary walk in the park. So, we've rounded up five of the most extreme national park landscapes we could find. Head here when you're seeking unusual outdoor adventures.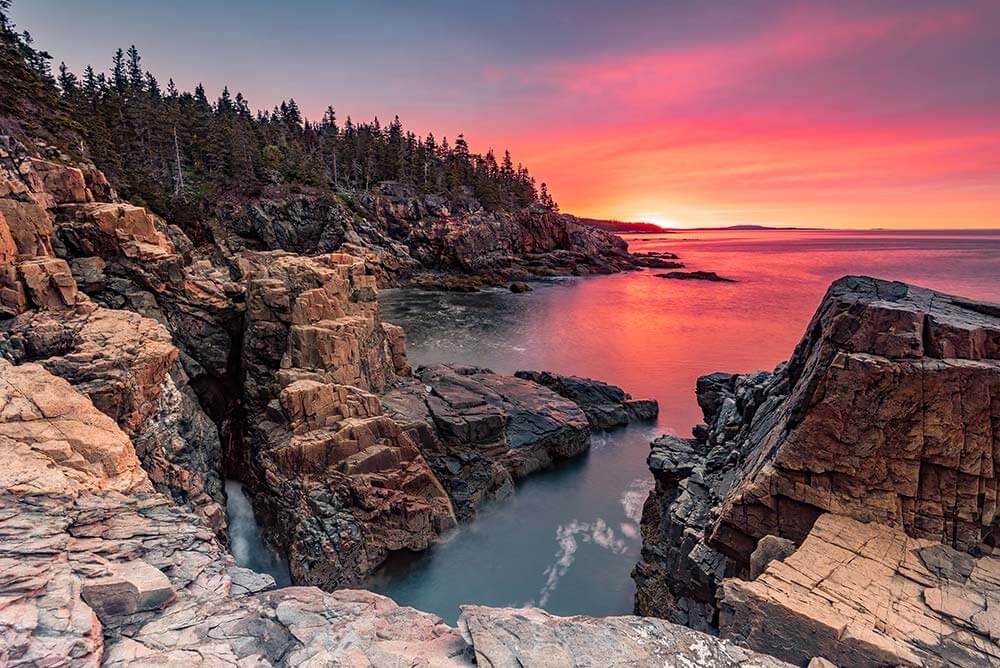 ---
1. Acadia National Park and Mount Desert Island, Maine
I'm a Southern gal, and I've never been to Maine. When I finally get to go, I'm taking my editor Steve Barlow's advice and heading to Acadia.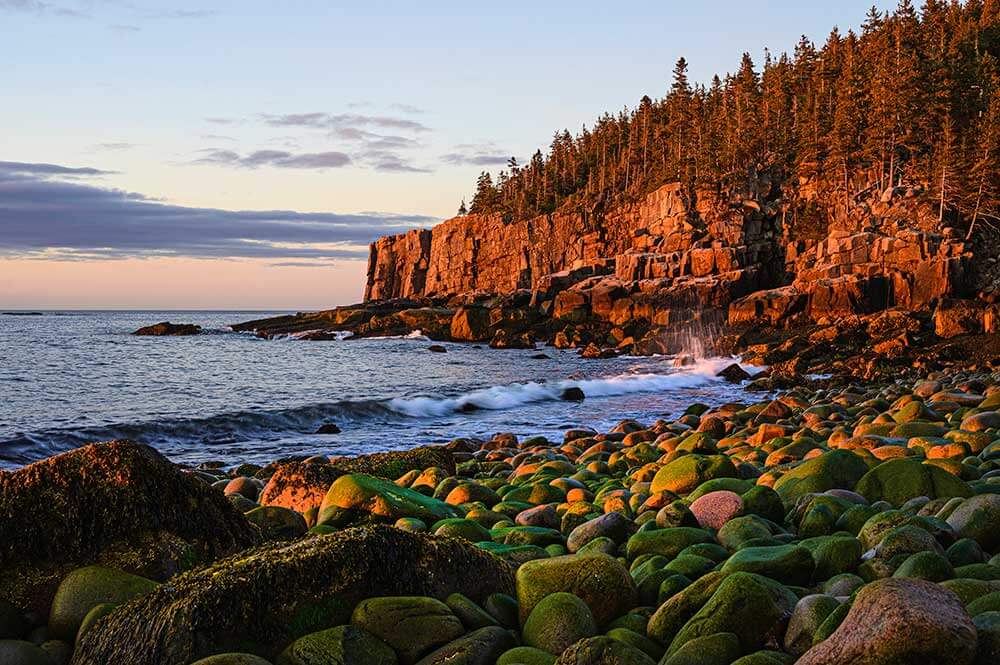 Bragging Rights
Want to be the first person in America to witness the sunrise? Head to the top of Acadia's Cadillac Mountain between October 7 and March 6. It's the highest peak along the North Atlantic.
Wheel Fun
Don't say millionaires never gave us anything. Between 1919 and 1934, John D. Rockefeller, Jr. funded a network of carriage roads. Today, they make great, automobile-free bike trails for cyclists.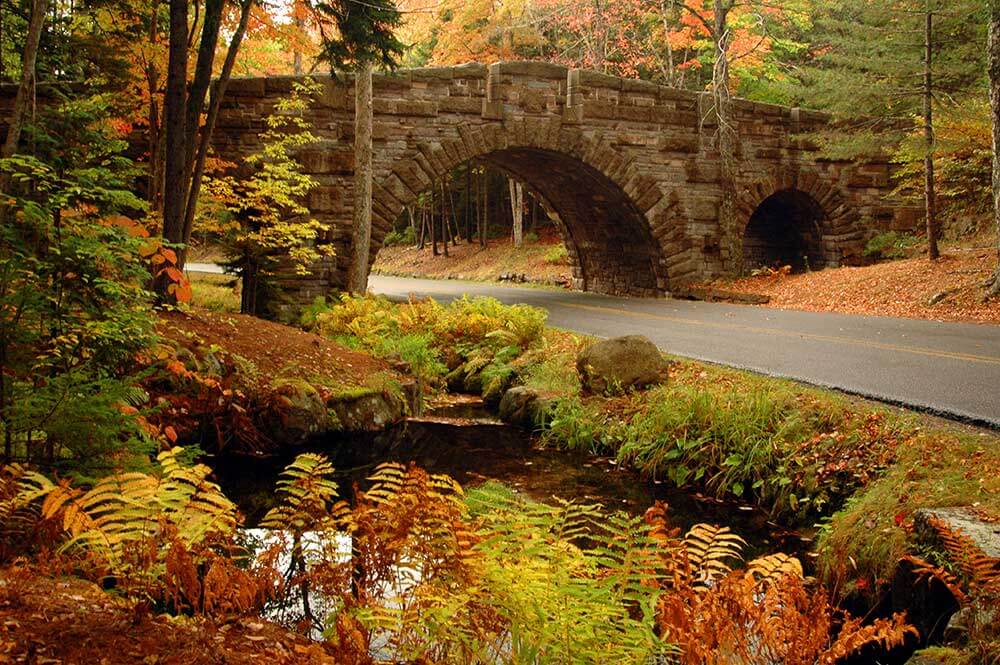 ---
2. BADLANDS NATIONAL PARK, SOUTH DAKOTA
Here, orange and purple rock formations seem to erupt out of the surrounding prairie. You can find 'badlands' on all continents except Antarctica. The otherworldly quality of badlands comes from extensive erosion carving out buttes and pinnacles from the soft, clay soils in dry terrains. You may spot wildlife such as bison, bighorn sheep, and prairie dogs at Badlands National Park.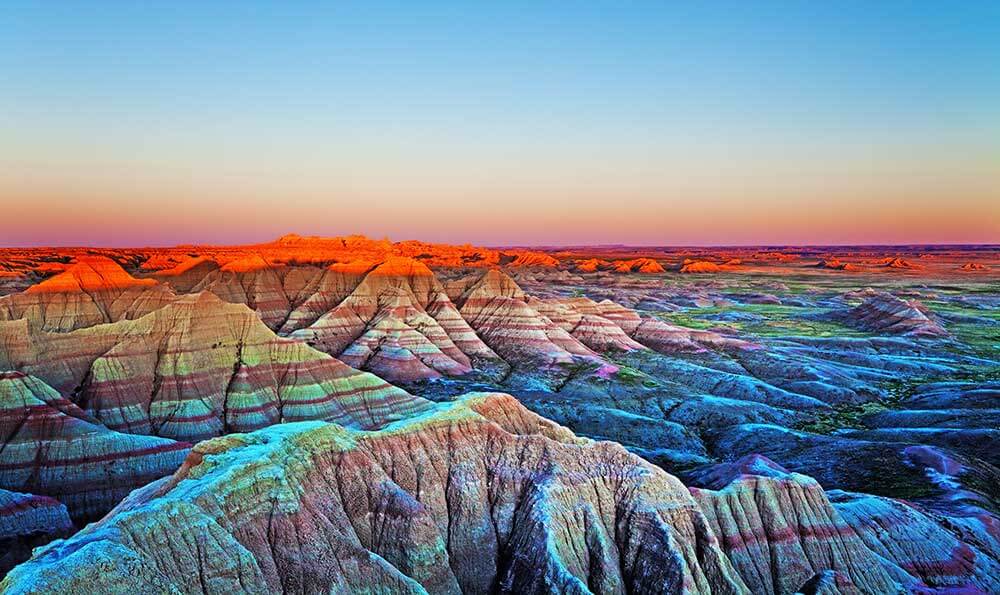 More Wheel Fun
There's a reason why all those bikers gather at Sturgis every summer. South Dakota's Black Hills and Badlands serve up the best rides in the country. You can access nearly all the park's top sights from the 40-mile-long Badlands Loop Road.
Narrowly-Avoided Misnomer, Man
When NPS first designated the area as a national park in 1978, they wanted to give it the grooviest of monikers: Wonderland National Park. Seriously. Instead, they chose a translation of the Lakota name for the area, Mako Sica. Summers are hot, winters are cold, water is scarce, and the clay terrain becomes treacherous when it rains. The Badlands are "hell with the fires burned out," Colonel Custer once declared.
Totally Jurassic
 Fossil hunters have hit pay dirt here. Among their finds have been huge sea predators called mosasaurs, saber-tooth cats, and oreodonts—prehistoric ancestors of our camels.
Take a Hike
 There's a range of trails, ranging from easy to difficult. Be sure to bring plenty of potable water. Water sources are scarce. Any water you find is so contaminated with minerals and sediment that it's not safe to drink.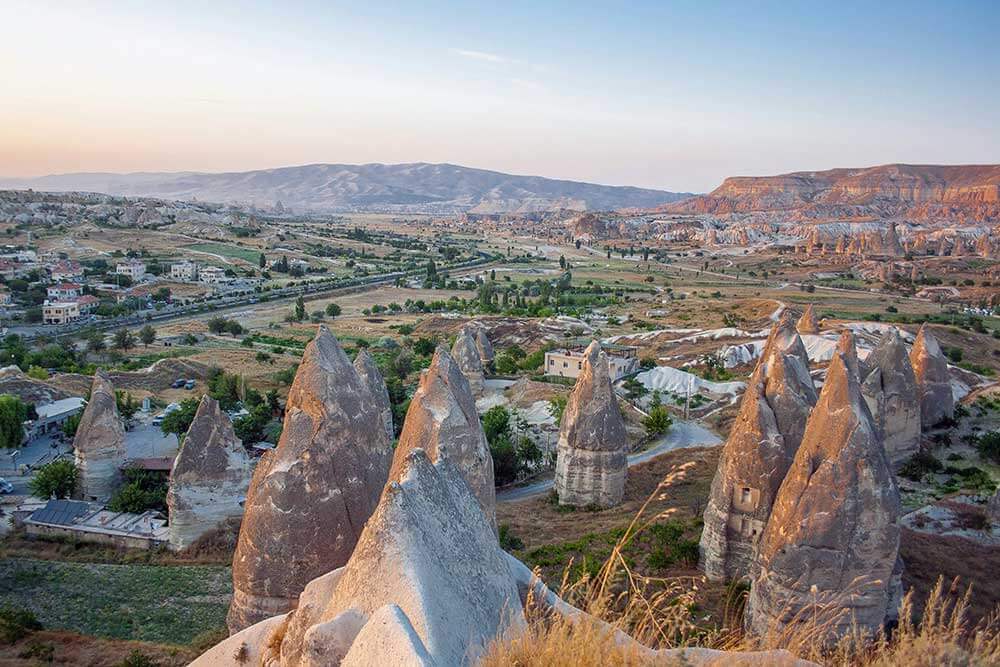 ---
3. BIG BEND NATIONAL PARK, TEXAS
The biggest knock against national parks is that they're too damned crowded. Not Big Bend. It's like a living monument to that old song, 'Miles and Miles of Texas." It's way out of the way—nearly six hours from the nearest city (San Antonio). Even diehard introverts who yearn to get away from it all will feel at peace here.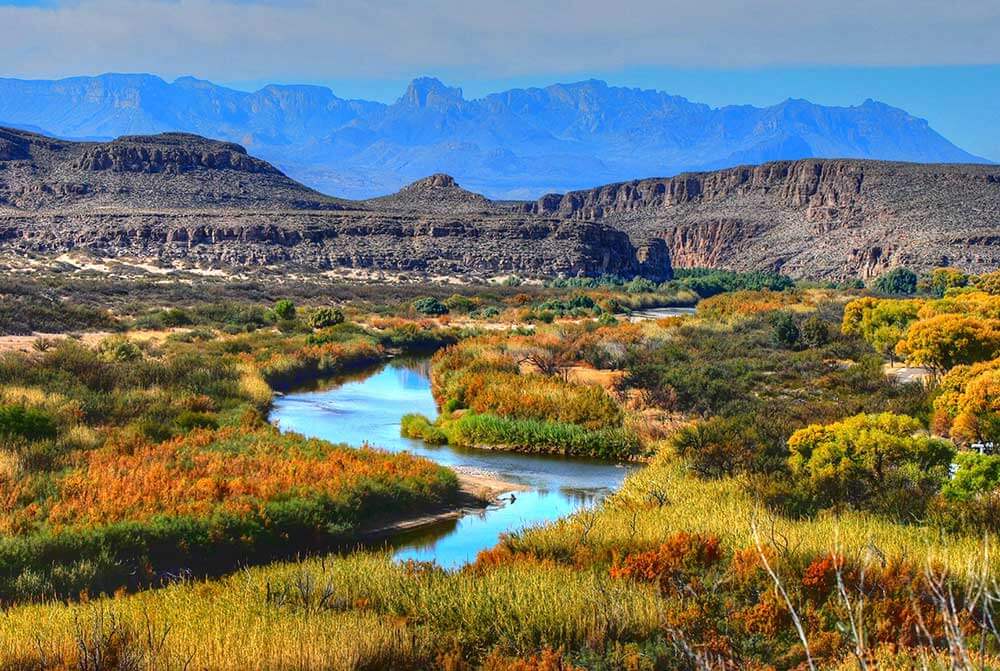 Everything's Bigger in Texas
The park is named after the "Big Bend" in the Rio Grande River. But it's also literally, well, BIG—about the size of our puniest state, Rhode Island. Within its borders, you'll discover lots of landscapes, including Chihuahuan desert.
High Country
 Don't miss the Chisos Mountains, America's only mountain range that lies completely within the borders of a national park.
Oddball Landmark
The 'Grave' of Juan De Leon is a 'grave' because, when he was finally found, his intact remains couldn't be removed. He died of a gunshot wound in 1932. No one knows the rest of the story.
Steer Clear
The Mojave Rattlesnake—the most venomous rattlesnake in the world—makes its home at Big Bend. Other pesky critters to avoid are Black Widow spiders and 15 species of scorpion.
Stellar
 You'll see the darkest skies in the contiguous United States at Big Bend, so make sure to schedule some stargazing into your itinerary.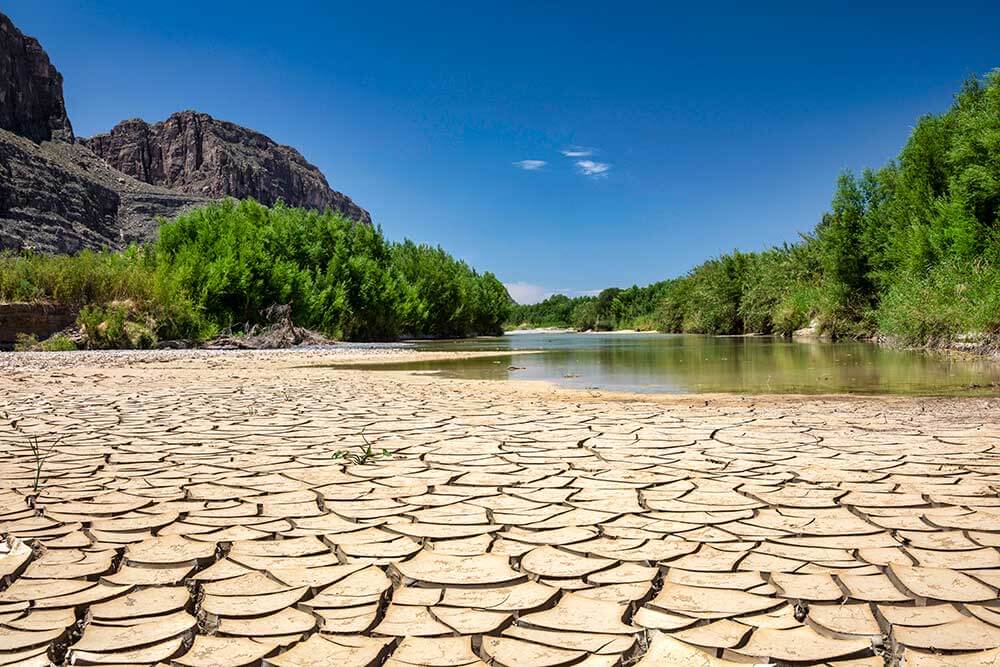 ---
4. EVERGLADES NATIONAL PARK, FLORIDA
 Welcome to 1.5 million acres of wild, wild wetlands.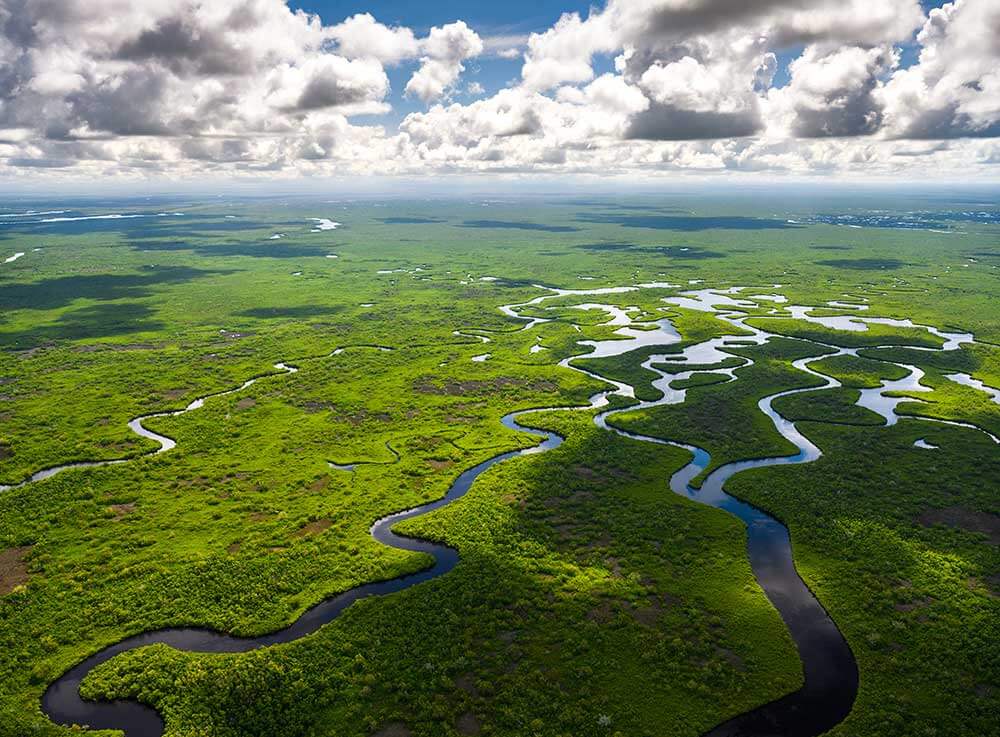 For the Birds
 Bring your binoculars. The Everglades are a bird watcher's paradise. More than 360 species have been spotted here. Even the famous 19th Century naturalist, John James Audubon, was impressed.
"We observed great flocks of wading birds flying overhead toward their evening roosts," he wrote. "They appeared in such numbers to actually block out the light from the sun for some time."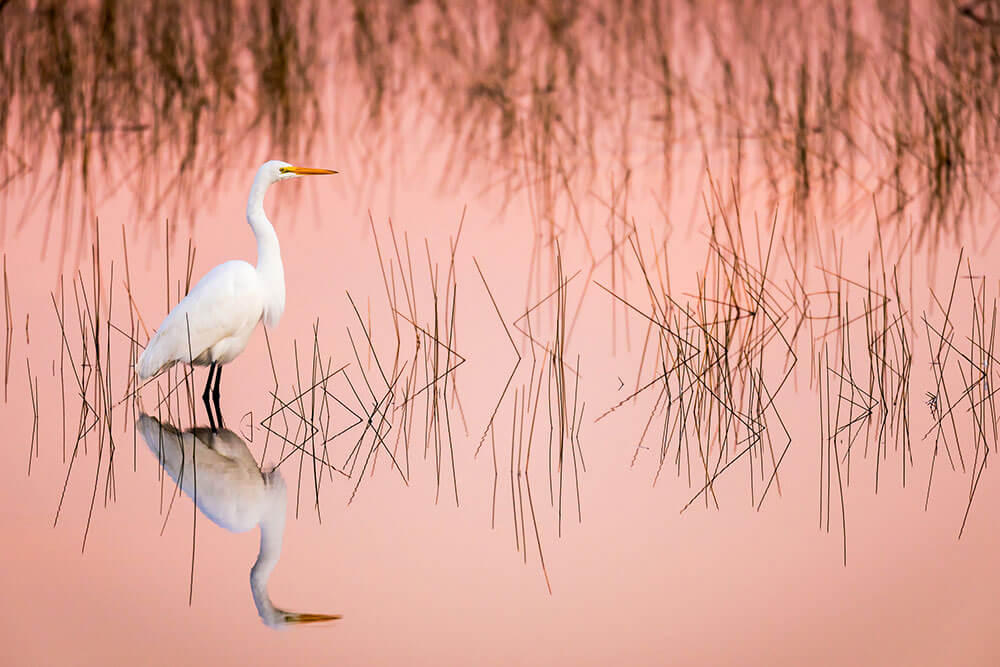 Wilderness Waterway
If you're into long-distance kayaking, don't miss this 99-mile route between Everglades City and Flamingo. It's part of an area called Ten Thousand Islands. There aren't literally 10,000 islands, but the waterways crisscrossing the mangrove swamp make you feel that way. This is a great place for you to practice your orienteering skills. A nautical chart and tidal charts should help you get yourself situated. For the directionally-challenged, there are multi-level guided kayak tours available.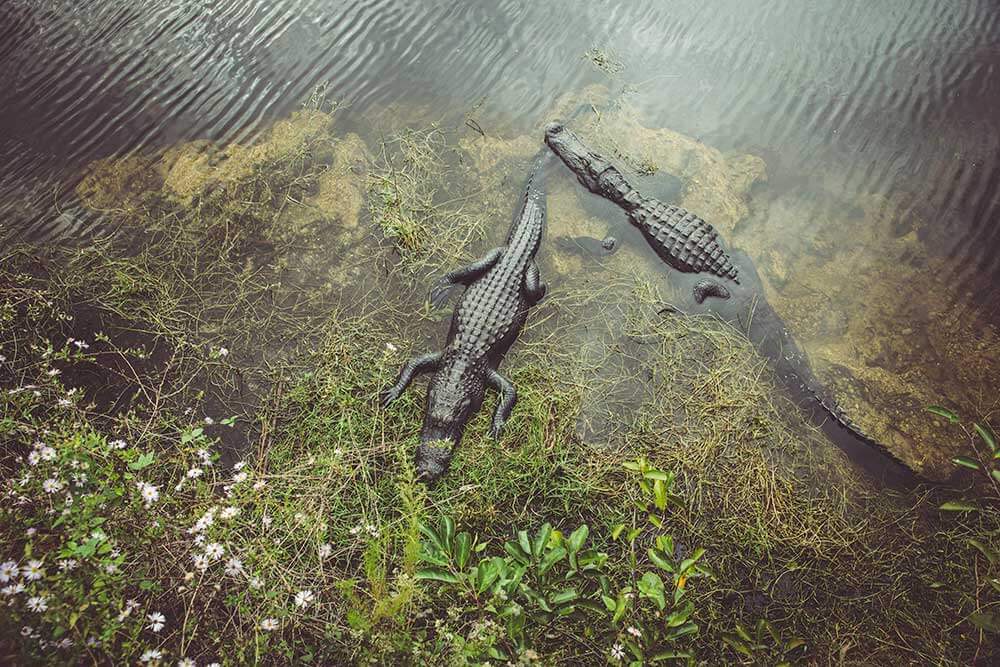 For Short Paddlers
There are numerous short kayak trails, such as Nine Mile Pond.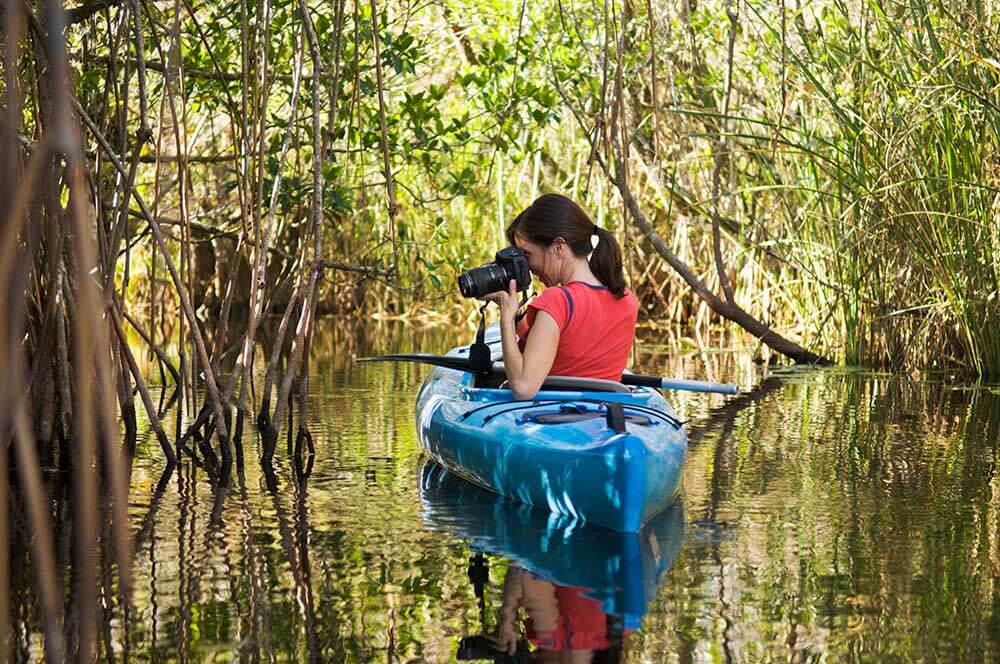 ---
5. WHITE SANDS NATIONAL PARK, NEW MEXICO
 Is it another planet? Tatooine perhaps? No, it's 275 square miles of bright white gypsum sand dunes about two hours south of Truth or Consequences, New Mexico.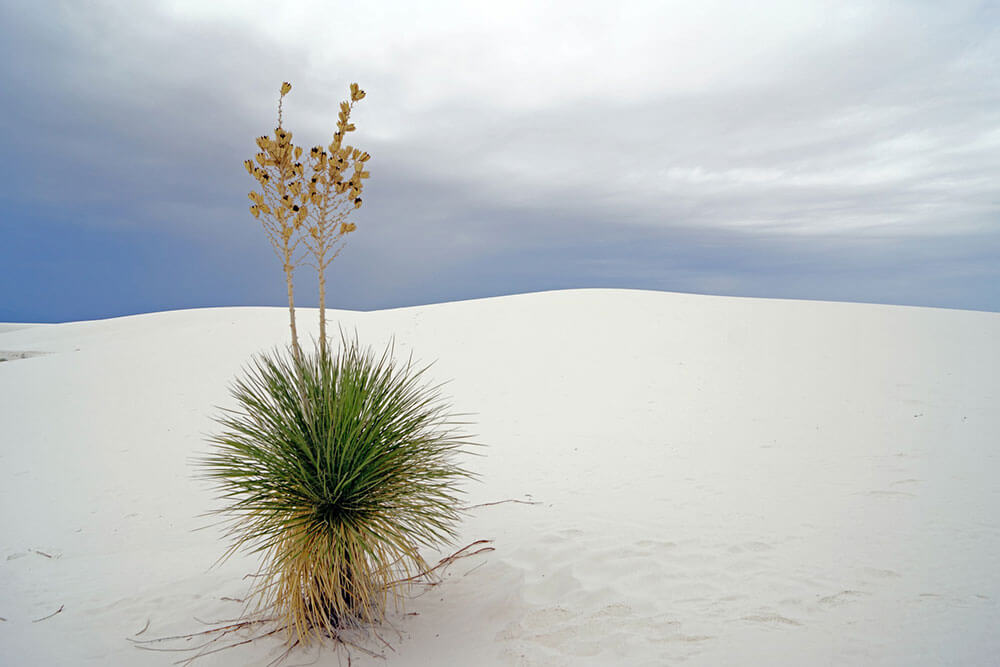 Come To Sleigh
One of the most popular activities at White Sands is sledding the back dunes. Bring one of those kiddie plastic saucers and wax the bottom to ease friction.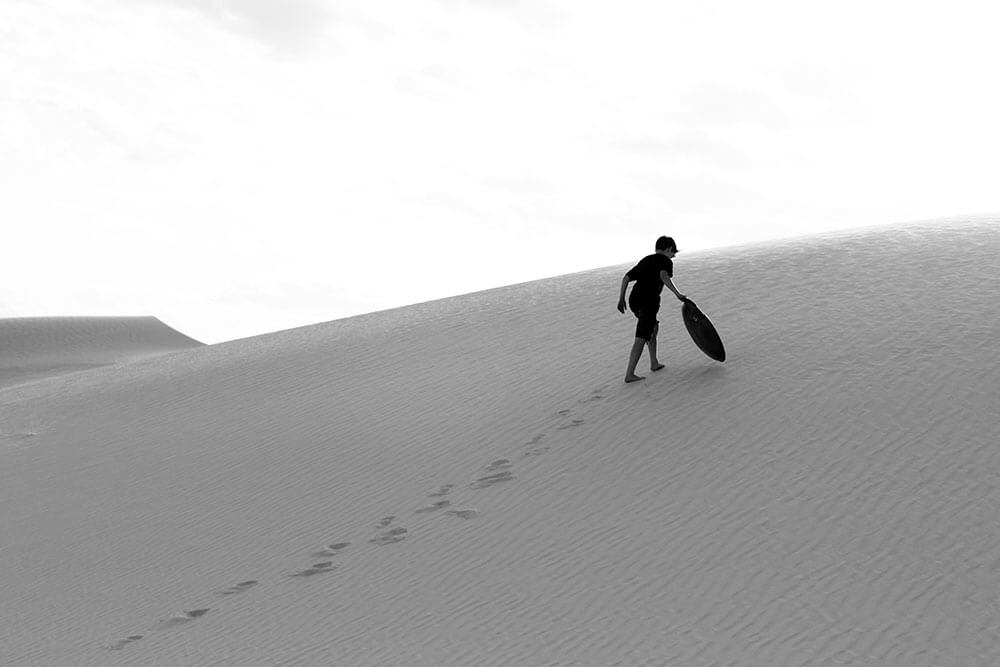 Memory Makers
Sunrises and sunsets are unforgettable at White Sands—and also considerably more comfortable. Rangers offer 'Full Moon Hikes," where you can learn about the landscape by the light of the silvery moon.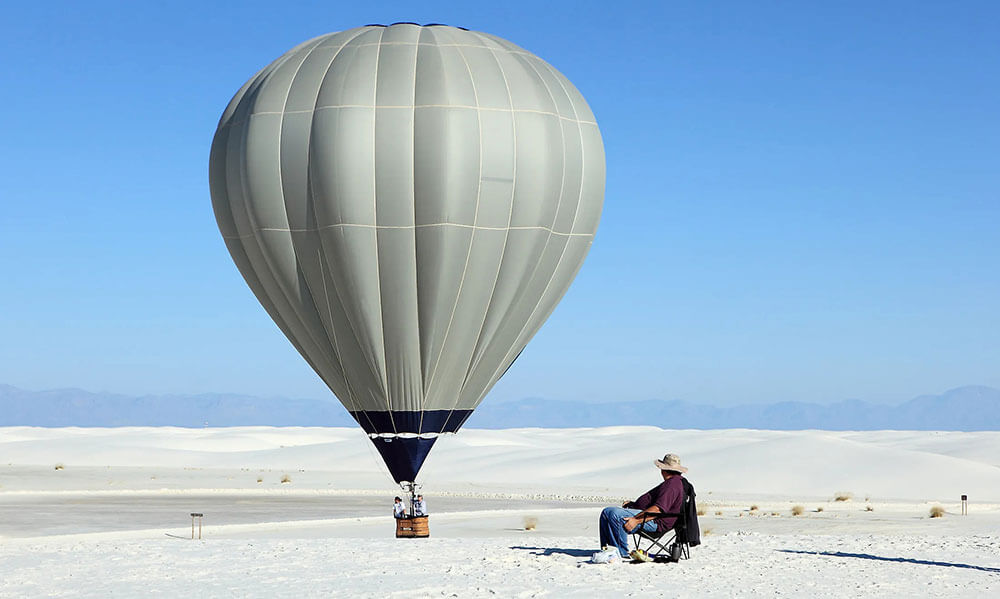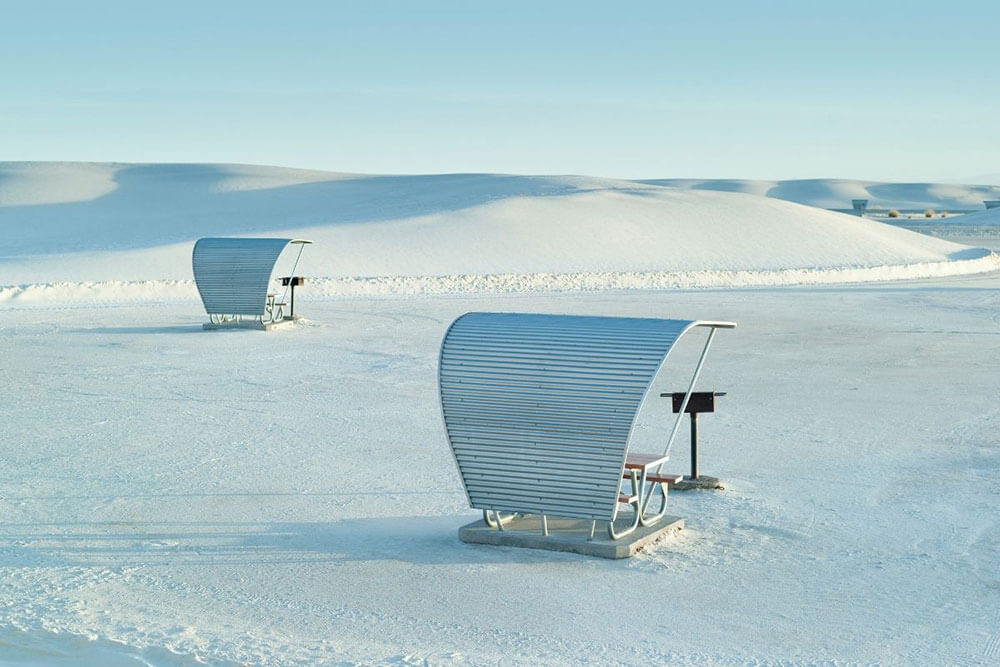 Play Safe
It's a desert, y'all. So make sure you have lots of water with you, and avoid the hottest parts of the day. And, winter nights are very cold, of course. Finally, those dangerous desert critters that hang out at Big Bend? Their cousins are here the next state over as well.
One More Thing
 The park is surrounded by an active missile range. "From time to time, debris from missile tests falls into the park and is buried by sand," NPS states. "If you see any strange objects, do not touch them as they may still be able to detonate." From time to time, they still test missiles in the area, which means road closures going in and out of the park.
---
DO YOU HAVE A FAVORITE?
What's your favorite national park? When's the best time to visit and what's your favorite thing to do at the park?  Tell us about it!
And don't forget to send us your pictures, too!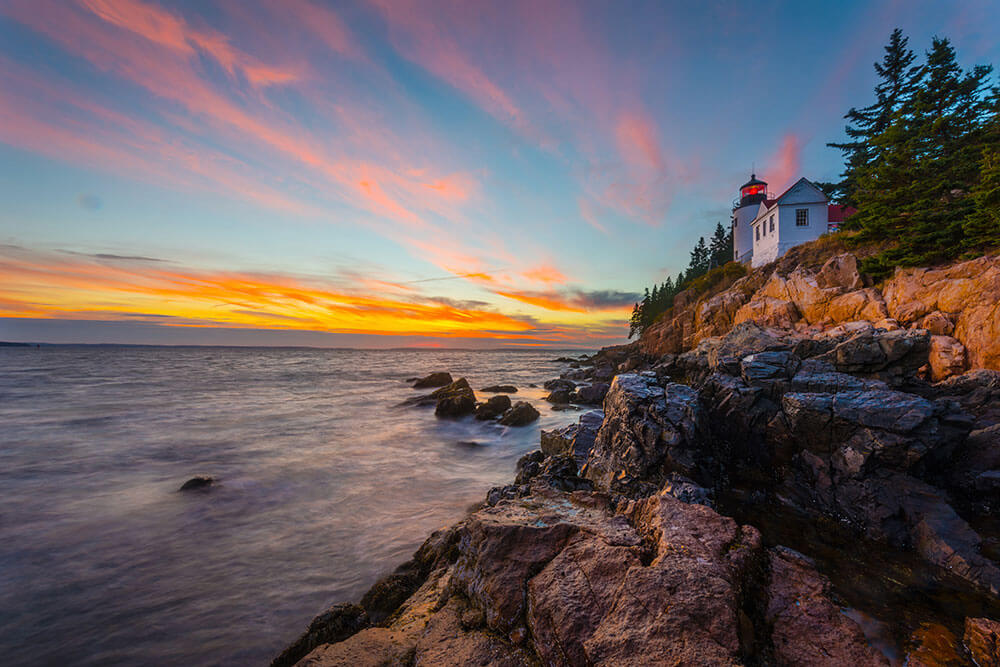 START PLOTTING YOUR COURSE RIGHT HERE
Planning Tools: Stop by the National Park Service website to get suggested 1-day, 3-day, and 1-week itineraries for each park.
---
A version of this article first appeared in the April 2022 issue of American Outdoor Guide Boundless.