ADJUST YOUR TRIP PLANS ON THE GO WITH ARVIE, A NEW SUBSCRIPTION-BASED SEARCH ENGINE
Imagine this. You are trekking down to Florida to check out all the sights, to pop by Disneyworld for the kids, or to fulfill your dream of touring the Everglades or visiting Gatorland. You have a truck and trailer and believe you can stop as your family chooses, or as side adventures present themselves. Leisurely, drawn-out road trips can be as casual as you want them to be. It's your dream vacation.
However, unexpectedly, while making your way down south, it turns out that there are no vacancies anywhere —no campsites, no hotels even—in the entire state of Georgia, or Tennessee, or maybe Kentucky.
In a situation such as this, you are prepared of course. You can make the drive straight through to Florida or stop periodically at rest stops as a precaution to catch a few hours of shut-eye. But is this the ideal start to the vacation you had planned? Probably not.
A NEW SOLUTION
Until a short while ago, to find out if a campsite was open, you would have to make a call to the campsite or check its website, then if that location was closed, contact the next campground and so on. There was no Expedia or Airbnb for the camping industry, or one place online where campgrounds could share and display their availability.
Enter Arvie.
"We are disrupting the campsite booking industry to make campers' lives easier and more predictable," said Mark Petersen, founder and lifelong RV enthusiast. "Our mission is simply to make all those disconnected booking platforms work better together, and in one place, for the camper."
Arvie is a new subscription-based camping resource. To be more specific, the platform is a campsite search engine offering access to thousands of campgrounds. This includes those found at public, private, state, and national parks. Petersen explained he launched Arvie to help frequent campers navigate the pandemic-fueled influx of new campers to campgrounds, which have been more packed than they ever have been before.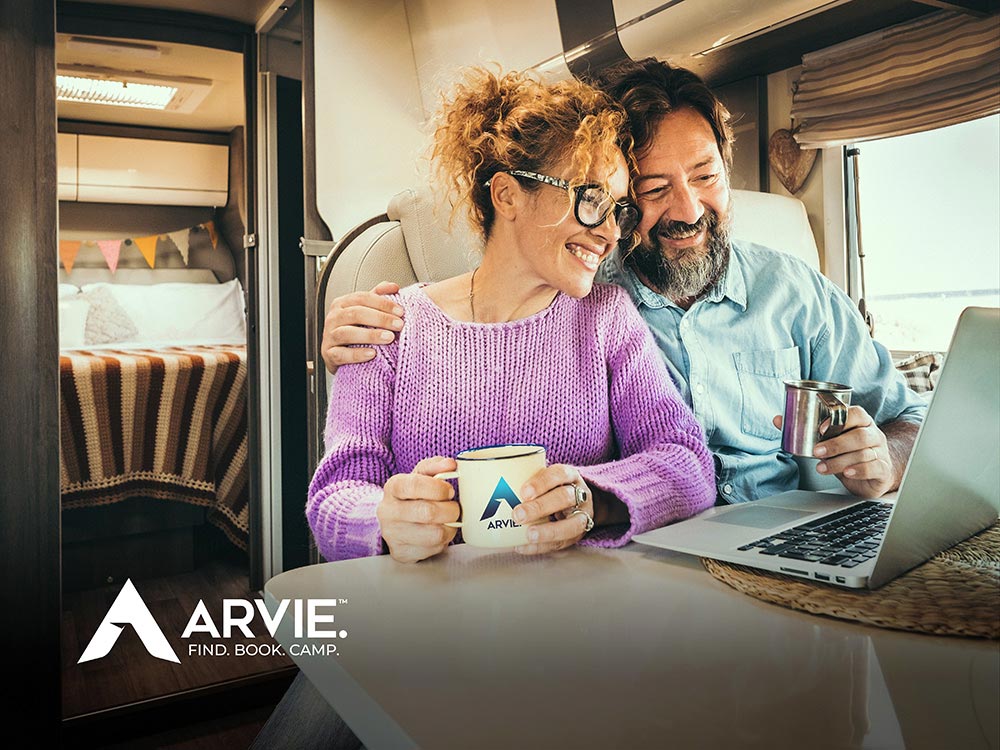 But even as these numbers slowly lessen over time, recent surges in inflation and rising gas prices are forcing many campers to adjust plans as they roundtrip cross America.
"Our members can search and compare up to five campgrounds at once in just 45 seconds," Petersen said. "It's not about just finding out where a campground is located and what people think about it, it's about actually booking a spot and having a great time."
This is because camping and roundtripping are supposed to be fun and, one would hope, at one's own pace. No one wants to drive straight through Georgia to get to Florida on their family road trip with no stops.
EASY SEARCHES
Arvie can check multiple campgrounds and websites at one time, including KOA, Reserve America, and Recreation.gov. The platform also has a "sold out search" or SOS feature allowing users to set up a search for a campground currently unavailable. Set the search for the campsite you were hoping for, and Arvie will book the campsite for you if it becomes available.
"…THE PLATFORM IS A CAMPSITE SEARCH ENGINE OFFERING ACCESS TO THOUSANDS OF CAMPGROUNDS. THIS INCLUDES THOSE FOUND AT PUBLIC, PRIVATE, STATE, AND NATIONAL PARKS."

The whole idea behind the platform is to remove the stress of looking for places to stay on your family excursion. Compare this to other sites, which will send an alert, notifying you when space is available, but you must rush to make the booking before anyone else snags it.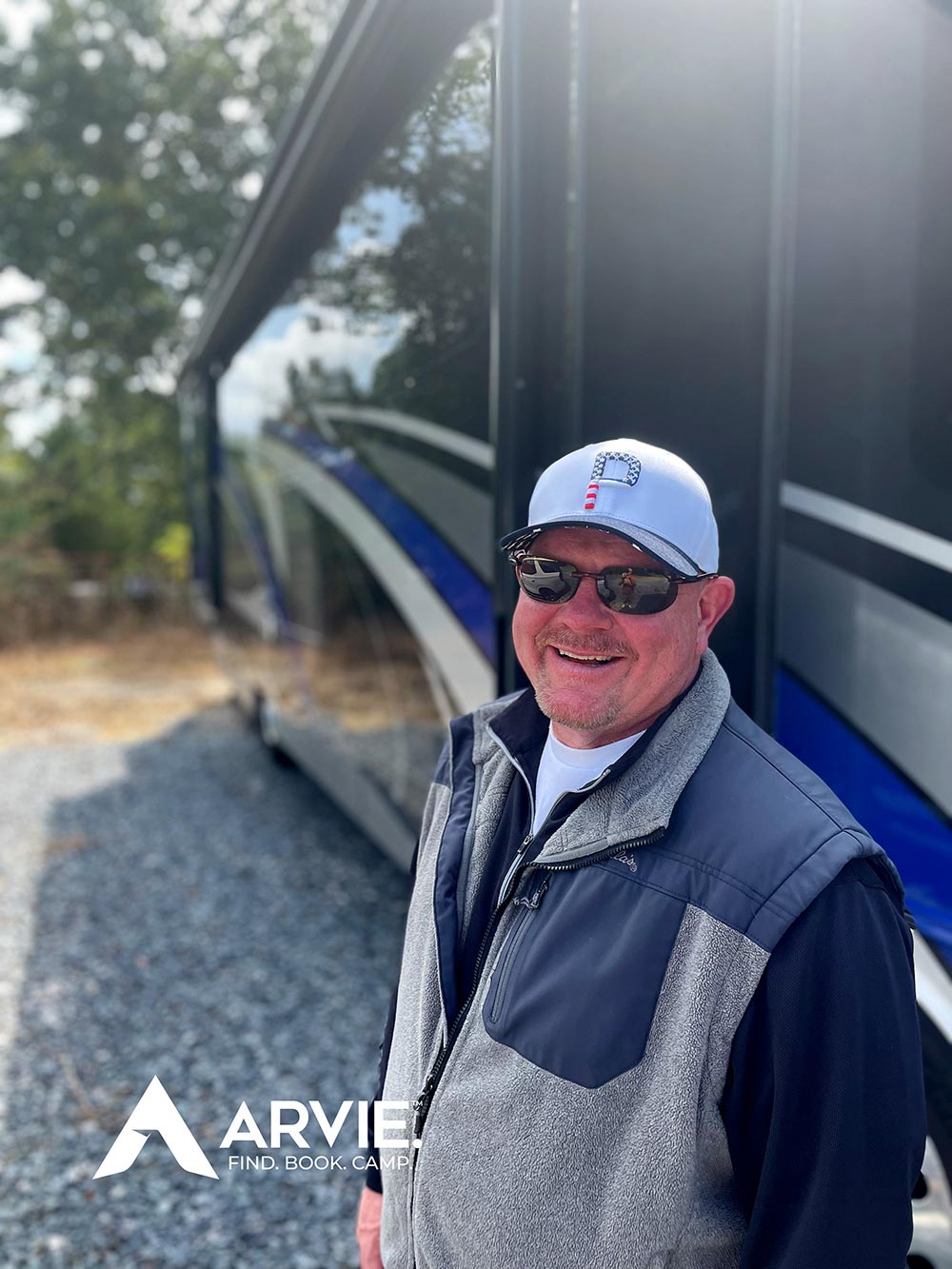 Petersen explained that Arvie is supposed to make camping even more enjoyable by improving the process of putting campers into the campsites they are already looking for, but in a more efficient way. The monthly fee is $14.95 for all services, and the platform never charges any additional booking or convenience fees. The search engine is available 24/7. Check out the limited-time free 30-day trial.
---
SOURCE
Arvie
www.Arvie.com
A version of this article first appeared in the July 2022 issue of American Outdoor Guide Boundless.